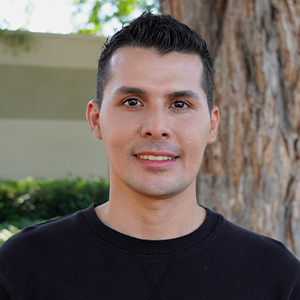 As the worship director, Francisco "Checo" Aldana leads the worship ministry and coordinates the audio-visual production of La Casa Church, a Spanish-language ministry associated with Glenkirk Church.
Checo, born in Cali-Colombia, has an extensive musical and church ministry career that was born out of his love for music when he was 8 years old. This passion prompted him to prepare himself in different musical academies where he learned to play various instruments such as drums, percussion, acoustic guitar, and singing lessons later on. These skills allowed him to volunteer at a very young age in his local church's worship ministry and develop as a leader until he became the main worship director. Thanks to his 18 years of church ministry experience, he has had the opportunity to lead and participate as a musician and worship leader in various worship conferences in Colombia and the United States, as well as collaborating in the recording of worship music projects. He is currently studying at Fuller Theological Seminary in the master's program in Theology and Ministry. Additionally, he has a degree in Topographical Engineering and a certificate in Integral Theological Formation.
Checo is passionate about God's presence and has always had a deep desire to inspire people to worship and recognize who God is. He is married to Marcia and enjoys traveling with her. He also enjoys playing soccer, biking, and running with friends.