AWANA CLUBS | WEDNESDAYS at 6:30pm | CURRENTLY ON BREAK
Glenkirk AWANA is a perfect place for kids to become who God created them to be. Each Wednesday during the school year, children arrive on campus for an evening of games, activities, Bible lessons, and scripture memorization. Registration is just $50 per child. CLICK HERE for our full schedule.
AWANA Cubbies: 3-4 year olds; TK (6:30pm-7:30pm)
AWANA Sparks: Kinder-2nd grade (6:30pm-8:00pm)
AWANA T&T: 3rd, 4th, 5th grade (6:30pm-8:00pm)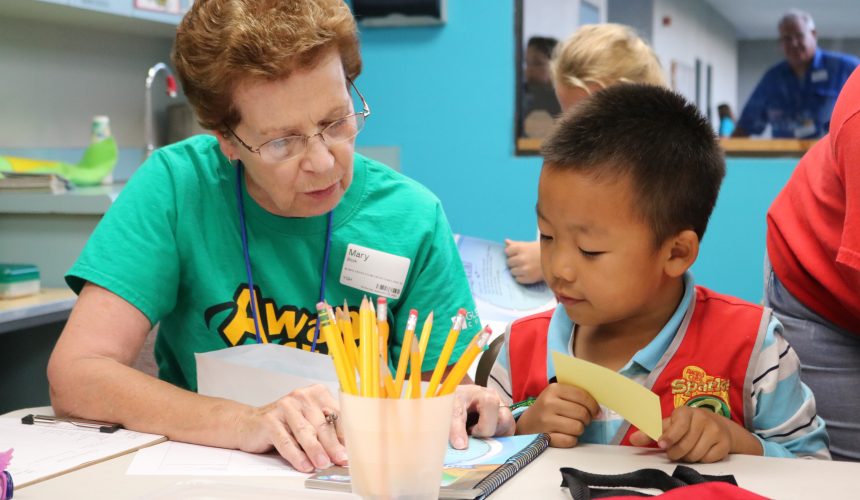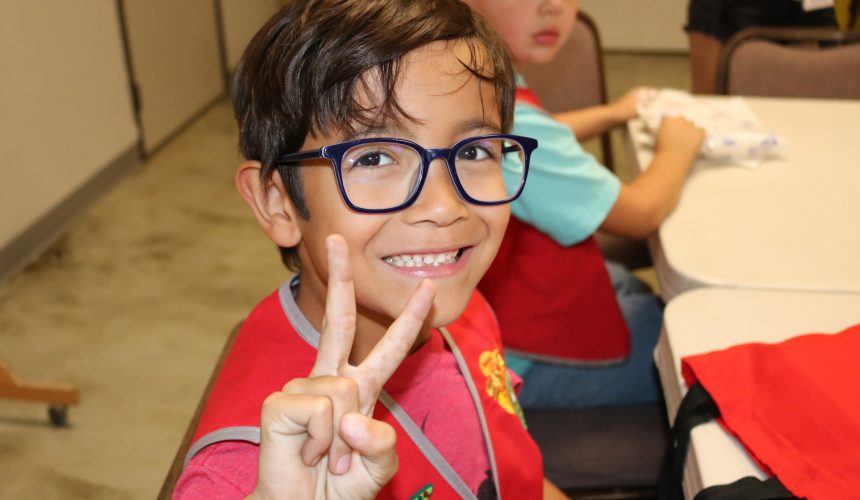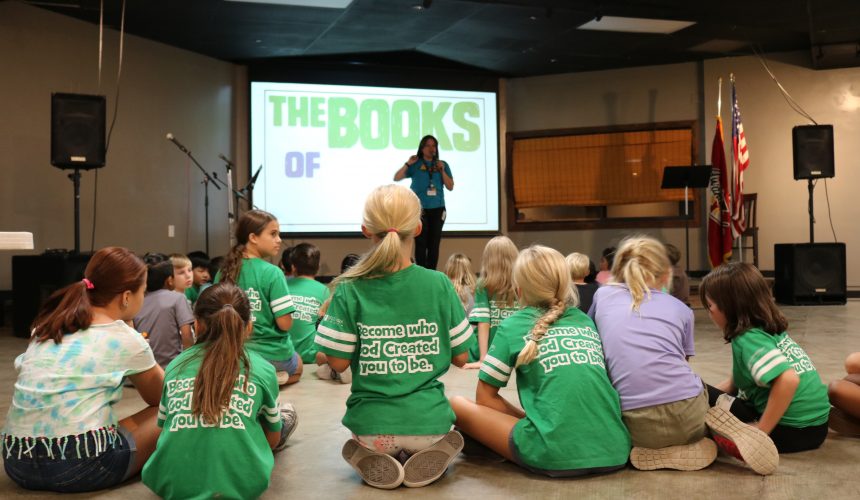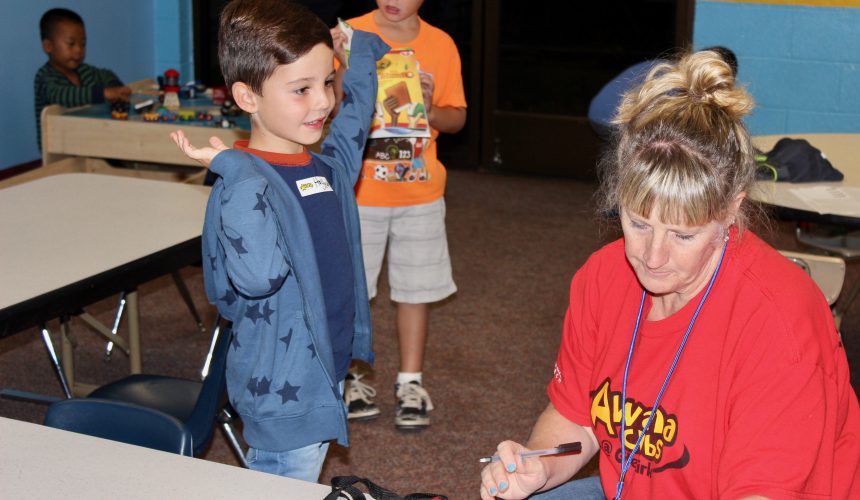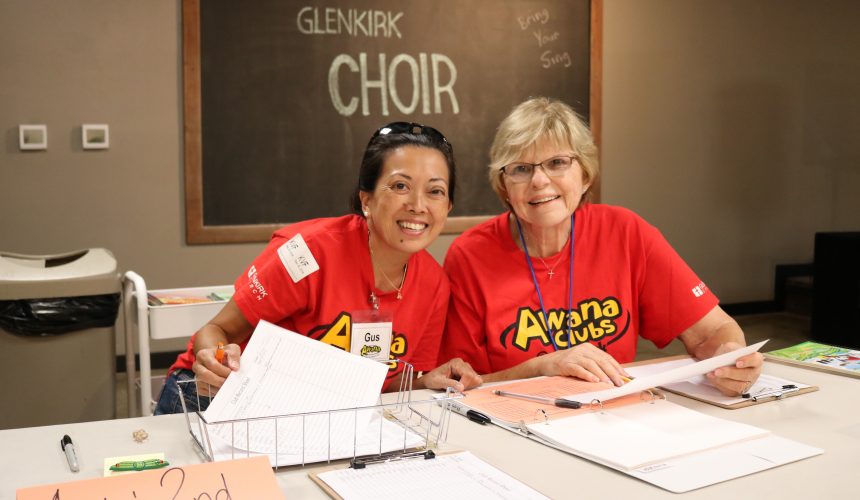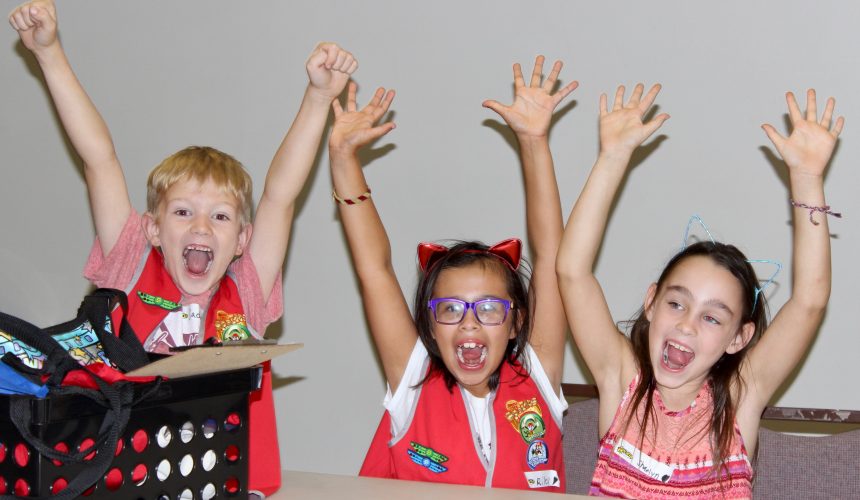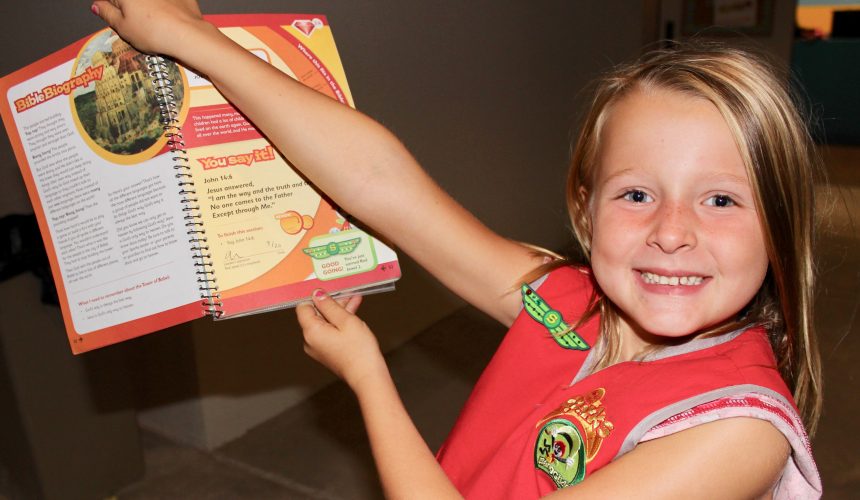 VOLUNTEERS
Our AWANA Clubs are looking for some addition hands in to help run our program beginning in the Fall! Volunteers are needed to check children in, help facilitate games and other activities, and be in the small group rooms to help kids with their handbooks. All volunteers must sign up and will undergo a personal interview with our director and a background check. For more information about the program, CLICK HERE or email Johanna below to get involved!

SCHEDULE
Saturday, February 29th: Saturday, February 29th (THIS Sat!) from 9:00am-11:30am in the Event Center, parents can come WITH their child to work on their car together using the tools we have here at the church and get help with their build. This is not a mandatory event, but just if they are interested!
March 11th: Grand Prix Qualify Night!
1. Sparks/T&T: Everyone will need to bring their COMPLETED cars back to AWANA on this night to be measured and weighed in order to qualify for the race the following week. The requirements for qualification are on the sheet of paper that was in clubber's car kit.
2. Cubbies: The Cubbies' cars do not need to qualify, but we do ask that they bring their completed cars back on this day as well so that they can be stored until the next week when they race.
March 18th: Grand Prix, come watch the pinewood races in the Event center and Fellowship Hall! Its a fun Night!
April 29th: End of Year AWARD Night!

What is AWANA?
AWANA stands for Approved Workman Are Not Ashamed (2 Timothy 2:15)
There are 3 different clubs with in the program:
Do to keeping the programs developmentally appropriate we keep children in the grade level they are at school. If you have concerns or thoughts on this, please email us to discuss.
Cubbies: 3 year, 4 years, and TK. All children must be fully potty trained to participate (no pull ups).
Sparks: Kindergarten, 1st, 2nd
Truth and Training: 3rd, 4th, and 5th
Each club has its own motivation (prizes) and runs a bit different to make it appropriate for the age group.
Cubbies will receive their Appleseed book and vest the first night they attend. They all work on the same verse together each week. If they come and participate they will earn their reward. Cubbies is from 6:30-7:30 PM.
Sparks will receive their Flight zone book the first night they come. Once they complete this (can take up to three meetings) they will have EARNED their official book and vest for the year. They then can learn verses at their own pace and complete one book a year. If they finish the book before the year is over they can then go back into the book and do bonus sections for extra rewards.
Truth and Training:
3rd and 4th graders will receive a Start zone the first night they attend. After they finish this book they will EARN their book and shirt for they year. They can work at their own pace to finish the book and have the option to complete on book a year. If they complete the book before the year is over then they can go back and do the bonus sections for more rewards.
5th grade is run as a small group and they will work together each week on their verses. The first night they attend they will receive their TREK book and T&T shirt. If someone misses a week they can go back and learn the verse in their own time, but they can not move ahead of the group.
All clubs are working towards finishing books and can earn ribbons, trophies and patches and jewels for their vests. Every week has an opportunity to be rewarded for their efforts. Please check the calendar for the end of the year awards ceremony. Parents are encouraged to come and celebrate the children's hard work and effort and they will receive a final award for the year!
Each Week
We look forward to partnering with you to create a positive club experience:
Encourage your clubber to bring their Bible, vest or t-shirt, and AWANA club book each week.

Encourage your clubber to complete sections in their books, memorize their verses, and do the activities (to finish a book in the year we recommend at least 2 sections a week for Sparks and T & T. Cubbies have one verse a week).

Encourage your clubber to wear closed toed shoes (please no high-heels or flip flops!)..

Encourage your child to complete sections in their books by memorizing their verses and doing any activities listed. To finish a book within the year, we recommend completing at least 2 sections a week for Sparks and 3rd and 4th grade of T&T. Cubbies and 5th Grade T &T, have one verse a week that they will all work on together.
AWANA bags are available for clubbers to purchase all year long! These bags are great to help clubbers carry their books, Bible, and other supplies to and from club each week.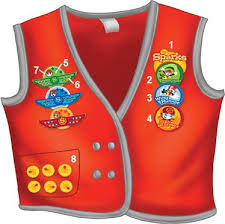 Have you lost your book, vest, or anything else AWANA related?
New items may be purchased by clicking on the vest picture. Children will be given them at handbook time one week after if we have it in stock.
Check-In and Drop-Off
All clubs check into the KidMin Center on the iPads. The printed out tag with your child's name on it is for your child to wear and there is a second tag that will print for you to use at pick-up.
Drop off begins at 6:30PM. iPads will be ready for sign-in starting at 6:00PM, however leaders will not be available for drop-off until 6:30PM.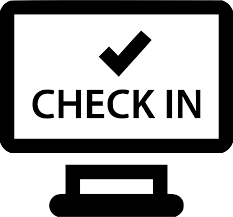 All clubs will check-in on the iPads provided in the KidMin Center before heading to their classrooms.
Check-Out
All clubbers must be picked up by a parent or guardian who is over the age of 18! Older siblings in high school and middle school will not be accepted. Please keep your pick-up sticker that you received at check-in for pick-up; you will need to give the sticker to the leader at the door to pick up your child. A photo of the tag on your phone will be accepted. If you misplace your sticker for any reason, you will be asked to show your ID to the adult at the door and they will check the authorized pick-up list.
If you need to add an additional authorized person to your pick-up list, please email Johanna at jheller@glenkirkchurch.org at least 24 hours before club.
AWANA Store
On various Wednesdays throughout the year, we open our AWANA Store for kids to be able to purchase items using their AWANA Bucks! AWANA Bucks can be earned for reciting memorized verses, bringing your AWANA book, bringing your Bible, wearing your vest, and participating in games and theme nights. Please see the calendar for AWANA Store dates.
At AWANA, we ask the children to follow 3 simple rules to ensure everyone has fun and feels safe. Please be sure to talk to your children about these rules and what they mean:
-Respect yourself and others
-Keep your hands and feet to yourself
-Listen when others are speaking
If a child has trouble following these rules, you will be notified by a Club Director. If your child continues to have trouble going forward, you will be contacted by our AWANA Director to discuss the issue further. You are more than welcome to contact us if you ever have any questions and we will do our best to find answers.
Please be sure to read your emails and check our Instagram for updates on theme nights and other fun events on our Glenkirk Campus! Thank you for the opportunity to share God's love with your child. We are excited for another amazing year at Glenkirk AWANA!
CONTACTS
Amber McMahon, Assistant Director of Children's Ministries
CLICK HERE to email Amber
Johanna Heller, Administrative Assistant
CLICK HERE to email Johanna