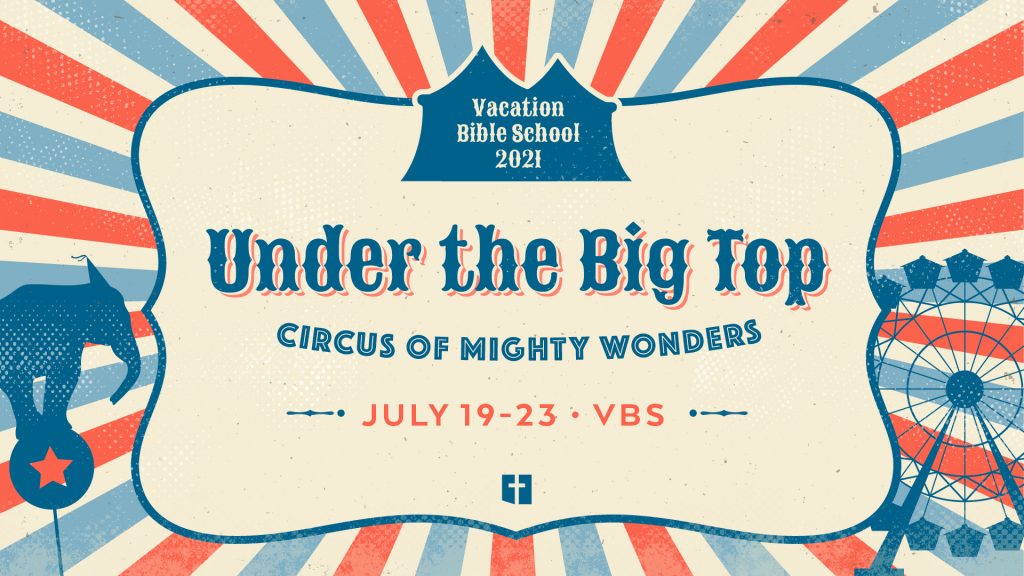 VBS 2021 "Under the Big Top: A Circus of Mighty Wonders" – Registration Opens May 1
We are so excited to announce that VBS 2021 is coming soon! Our Children's Department cannot wait to welcome back kids and students, in person, for 'Under the Big Top: A Circus of Mighty Wonders' this summer! VBS will be July 19th-23rd, so mark your calendars! Applications for Adults and Student Volunteers are open now (CLICK HERE to contact Amber). Child registration begins May 1!

---
CONTACTS
Amber Flores, Director of Children's Ministries CLICK HERE to email Amber
Johanna Heller, Administrative Assistant CLICK HERE to email Johanna
We are super excited to announce that we are moving forward with plans to have Glenkirk's VBS in-person once again this summer! Woohoo! While we don't yet know all the details of what this will look like, we DO know that it is going to be an amazing time of fellowship, fun, and faith-building.
VBS 2021 will be July 19th-23rd.
As of now, we are planning on having VBS be mainly outdoors, as we do not know what the restrictions for events like these will look like when July rolls around. Planning for this means that we will be able to utilize our large outdoor spaces on our campus, as well as our two new large tents out on the patio. We are already working hard to make sure we are planning VBS in the safest way possible for these kids and for leaders like you! Please help us make sure that we can accommodate as many kids as possible on campus this summer by signing up to serve as a Youth Leader!
After not being able to have students on-campus last year to be able to help with VBS due to COVID-19, we can't WAIT to have everyone back! If this sounds like something you are willing and able to commit to for this summer- please let us know. You can fill out the form below, and if you have questions, you can also reach out to Amber Flores (aflores@glenkirkchurch.org) and we will be happy to assist you in any way we can.