Update on Worship at Glenkirk Church
Thank you for your continued prayer and support for Glenkirk as we seek to navigate these challenging times. What a joyful celebration it was to receive five new covenant partners into Glenkirk last Sunday, three by reaffirmation of their faith and two by baptism. Each time we receive new members, we also reaffirm our own faith and renew our own baptismal promises to God. These are always sacred moments for me as a pastor. For those who missed it, we will share video of the baptism in next Sunday's livestream. Please continue to send us your prayer requests and needs at info@glenkirkchurch.org so we can minister to you during this season.

ADVENT SERIES: THROUGH HER EYES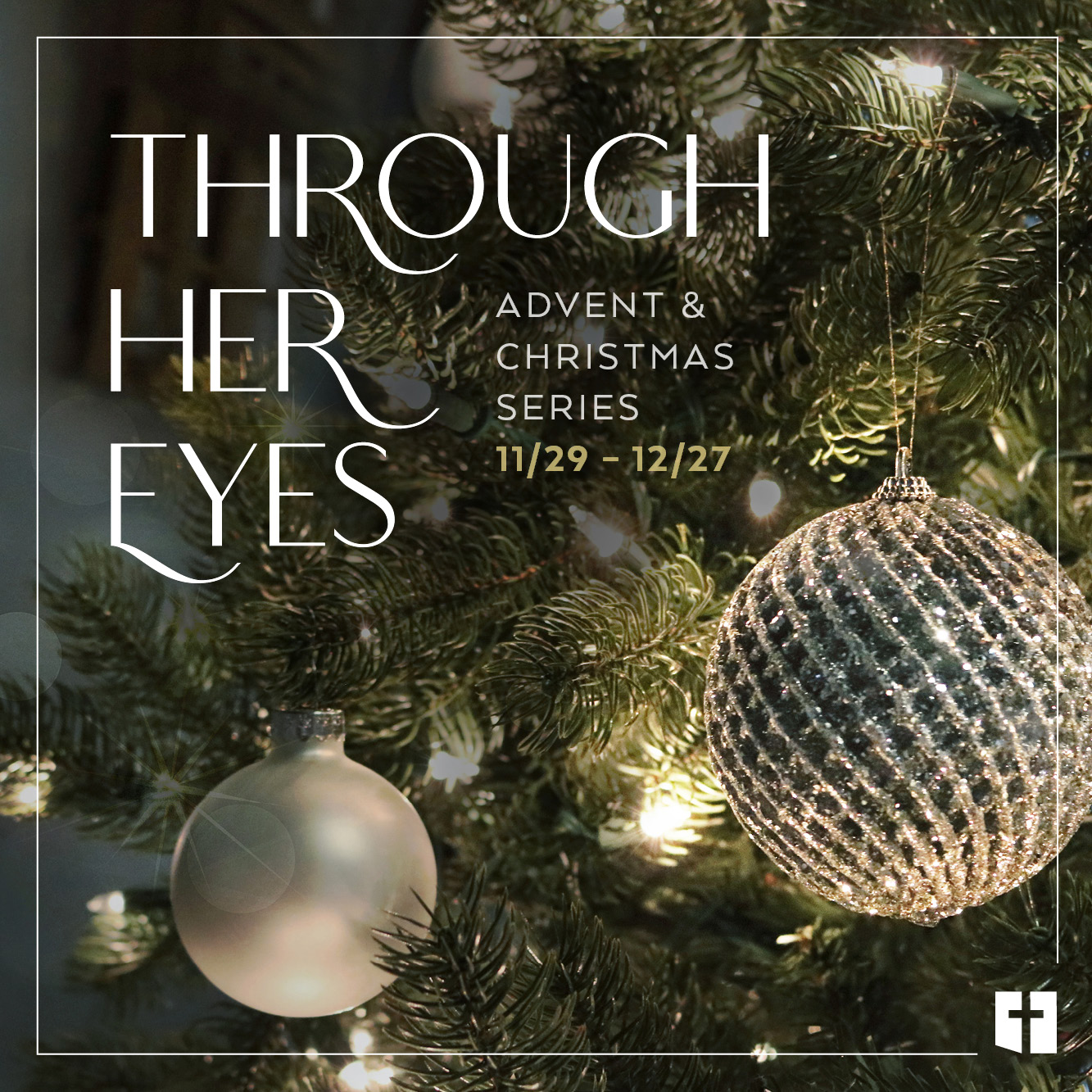 The Christmas Story has been told from many different perspectives. At Glenkirk, this year will be looking at the story through the eyes of five the women from the Bible: From Eve who received the first promise of the gospel, to Hannah who encountered God in her moment of need; from Elizabeth to whom joy came later in life, to young Mary a virgin chosen to give birth to Jesus. Finally, we will look at Anna, the prophet who waited for years to see God's promises fulfilled. As we encounter the stories of these five women, we will find the same hope, peace, joy, and love that Christ's promised coming brought to them.
IN PERSON WORSHIP AT 10:45AM (OUTDOORS ONLY)
We will continue to livestream a worship experience at 9:00am for people who are most comfortable continuing to worship from home. In compliance with current LA county department of public health requirements, the 9:00am indoor service is currently closed to the public.
For those wishing to attend our 10:45am outdoor service, we encourage you to bring plenty of water, your own shade, and your own chair to sit in. We also ask that you wear a face mask and keep social distanced from those who are not part of your household. If you have been sick, we ask that you continue worshipping from home.

Our services are available via online and our 10:45am service will be held in person outdoors!
9:00am | Live Stream on YouTube and Facebook
10:45 am | Outdoor service and Live Stream on YouTube and Facebook
5:00pm | Online on YouTube
EVENING PRAYERS
An evening prayer gathering will be held outdoors around the Glenkirk cross on Wednesdays at 6:00pm. This 30-minute gathering will be very simple, centered around reading scripture and praying together. The same safety requirements that apply to our outdoor worship services will be in place at Evening Prayers.
CONNECT
We have made our connection card available online! Here you can tell us about your experience and submit prayer requests and questions to our team.


Thank you for your faithful giving over these last three weeks we have been apart. We are seeking to steward these resources well, and you can continue to give online at glenkirkchurch.org/give. Just last month we were able to provide groceries for 17 international students who are stranded at their university without consistent food services. One of our members dropped off care packages to a dozen of our older members. Others have baked cookies and delivered to local seniors. We continue to support all our mission partners, both internationally and local.
Care Portal
CarePortal is a technology platform that connects vulnerable children and families to people who in your church who want to give. Social workers and other frontline workers uncover the needs, then CarePortal makes local churches aware, giving them a real-time opportunity to respond while stimulating life-changing relational connections in the process.
Adult Small Groups
Interested in joining a small group? Small groups provide an opportunity to grow in your knowledge of God's word and xperience authentic community. Our small groups span all ages and phases of life. We will be meeting virtually via zoom until further notice.

Adult Class – "The Messiah in the Old Testament" | Sundays at 9:00am | Meeting Virtually
During the Advent season, we will be conducting a 4-session Sunday School Zoom class looking at how Jesus fulfilled messianic prophecies and imagery in the Old Testament. Please join us for this exciting series led by Steve Sharp and Wayne Herman as we look towards the coming of our Lord Jesus Christ during Advent. Email info@glenkirkchurch.org for details on how to join the class!
PRAYER
As we near the close of one of the most turbulent political campaign cycles in recent history, I encourage you to take time to pray this week for next week's election and for our nation. Recently I was reminded of something John Wesley wrote in his journal in 1774 during a particularly contentious election cycle in 18th century England. Wesley urged followers of Jesus to each vote for the person they deemed most worthy, to each refrain from speaking evil about the people they did not vote for, and to each take care that their spirit was not sharp toward those who voted differently. That's still pretty good advice more than 246 years later. This is a great opportunity to "clothe ourselves with love, which binds every other virtue together in perfect unity" (Colossians 3:14).

Even though we are physically apart during this time, we want to stay connected! We want to pray for you. Just let us know how. You can submit prayer requests and schedule a phone call or video chat with a pastor or deacon to pray with you. Also consider signing up for a time slot for our prayer chain. You can sign up for a slot at www.glenkirkchurch.org/pray and we will send out prayer prompts for you to use.
To contact our prayer team or submit a prayer request, CLICK HERE or send an email to Pray@GlenkirkChurch.org.

OUTREACH & WAYS TO HELP
If you have practical needs we can meet during this time, we are mobilizing our deacon ministry to this end. If you are need of assistance, please contact your deacon using your Glenkirk Church profile on Church Community Builder (CCB) or you can email us at info@glenkirkchurch.org. Also, if you have specific prayer requests, you can submit them to this email address, and we will get them to our prayer team. We want to support you during this time in every way we can.

Recent Sermons
November 29, 2020
November 15, 2020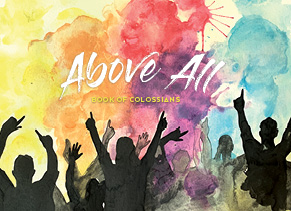 October 25, 2020
Recent Devotions

Online Resources for Sunday School
Assistant Director of Children's Ministries, Amber McMahon, has put together various resources and at-home activities that can be done with your child and/or together as a family! We encourage you all to utilize these, as it will not only keep a sense of normalcy for Sunday mornings; but it will also be a great way for your child to learn faith cues from you! If you are not currently receiving emails from our Children's Ministry Department, please email amcmahon@glenkirkchurch.org to be added!
KidMin Online
Glenkirk KidMin will be online only until further notice. We have put together many resources for you to use at home! If you have any questions with any of this, please email Amber McMahon!
YouTube Lessons
Our team has prepared weekly YouTube lessons for your children to participate and engage in online Sunday School each Sunday morning. Below are some of our recent videos. Please CLICK HERE to visit our YouTube channel!
KidMin Online (Early Childhood)
---
Story & Worship Experience

---
For those who want to watch the story on the big screen, it is available at our GK Children's Ministry Channel/Thankful Tree on YouTube. Here's the link: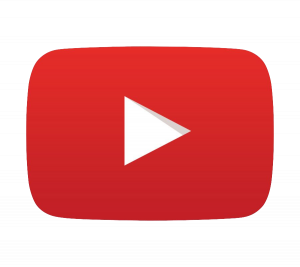 Partnering with you in nurturing your child's faith,
Early Childhood – Children's Ministry Department
kids@glenkirkchurch.org
---
Student Ministries
ENGAGE GOES HYBRID
ENGAGE students will be meeting virtually and in person for the coming weeks! Join us Sunday at 10:45am via Instagram LIVE (@GlenkirkStudents), on our YouTube channel, and in person outside of the Event Center. Wednesdays at 6:30pm we will meet via ZOOM and in person for Bible study, worship, and discussion. For questions about Student Ministries, please email kfancher@glenkirkchurch.org.