Welcome to Glenkirk's CarePortal
CarePortal is a technology platform that connects vulnerable children and families to people in your church who want to give. Social workers and other frontline workers uncover the needs, then CarePortal makes local churches aware, giving them a real-time opportunity to respond while stimulating life-changing relational connections in the process.
Responders
Interested in being a receiver of CarePortal requests? Responders will receive email notifications of needs within our community. The responder can serve the need themselves by responding to those emails directly. Please contact Caring@GlenkirkChurch.org for more information.
Click below to enter the Glenkirk CarePortal and view current needs: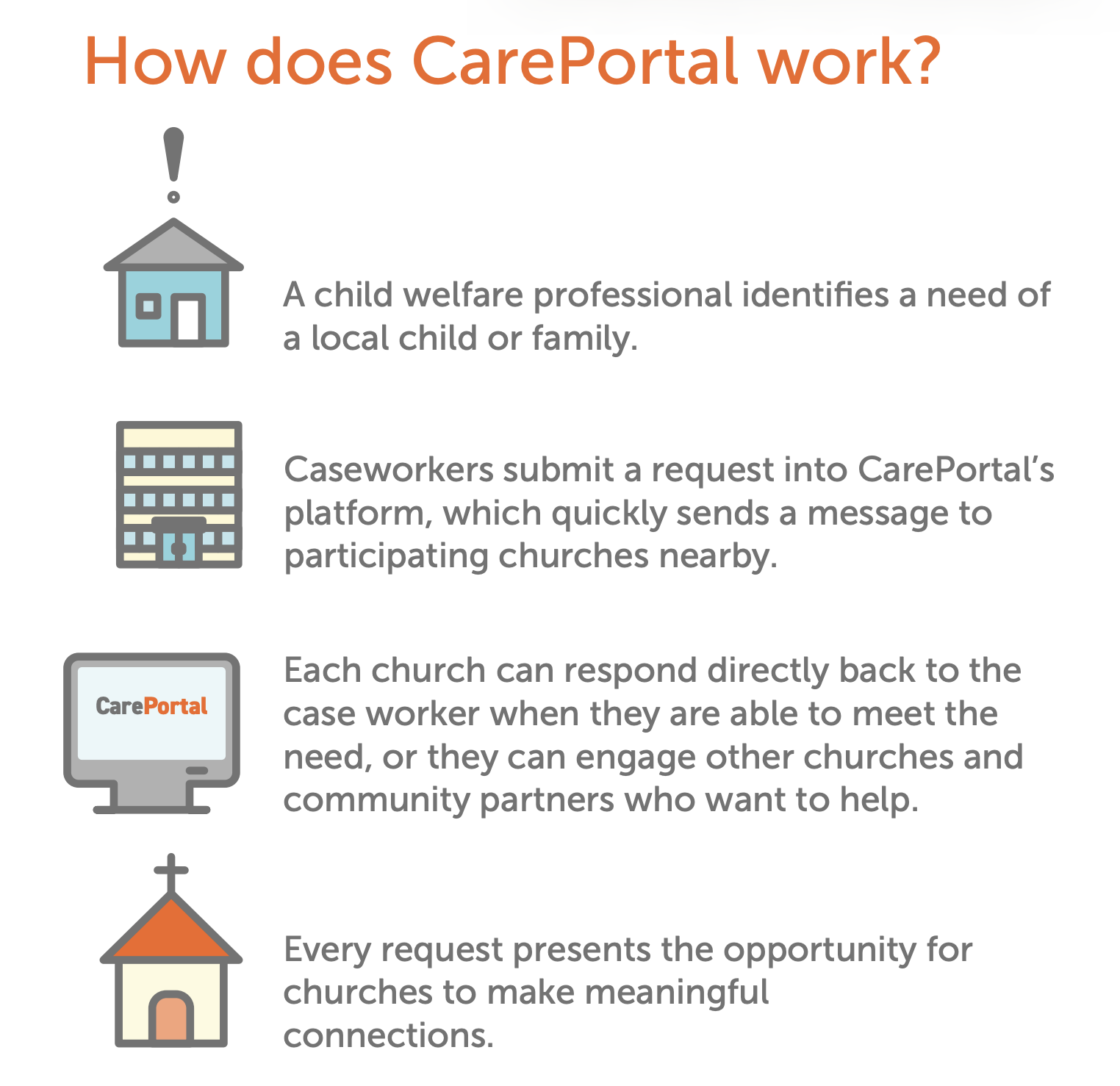 This is a real-time church-to-child technology platform that connects local care stakeholders to serve children and families in crisis, from prevention through permanency. CarePortal started in one county in Austin, TX, in April 2015. Today, a network of 200+ agencies, 40+ local nonprofit implementing organizations, 2400+ churches, and thousands of community responders in 21 states have served 67,000 children, catalyzing meaningful relationships in the process. The CarePortal network is expanding fast, and is active and growing in San Bernardino, Riverside, LA County, Orange County, and across Southern California.