SUBSCRIBING TO THE SERMON PODCAST (Apple devices)
Quickly and simply subscribe to our sermon podcast is via Apple's iTunes!
Once set up, iTunes will automatically download new audio sermons as soon as they are available. Just follow these simple steps:
1)If your device does not have iTunes installed, download it here: http://www.itunes.com/download/
2)Install iTunes.
3)Once iTunes is open, make sure to select Podcasts on the dropdown menu.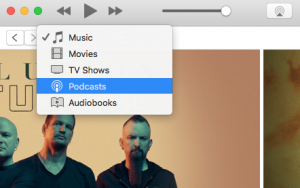 4)On the right side of the iTunes screen, under "Search" type Glenkirk Church.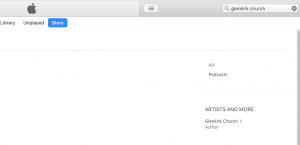 5)Open (Click) the series you would like to subscribe.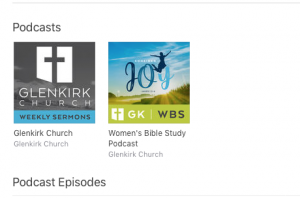 6)Click on Subscribe.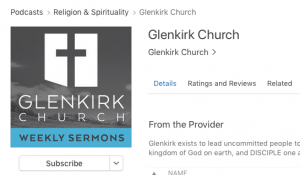 ---
SUBSCRIBING TO THE SERMON PODCAST (Android devices)
The easies way to access our podcast from an Android device is by simply clicking the series you want to listen here:
Sermons: Sermon Podcast
WBS: WBS Podcast
Once you have selected the series, find the episode you want to listen and click "Play in new window"

Also, you can use your favorite RSS application available on the Play Store.