KidMin
FIRST GRADE – FIFTH GRADE
At Glenkirk's KidMin, we see our ministry to elementary children and their families as a partnership between the church and home. When we gather on weekends, our hope is to start conversations with children that will travel home with them and continue throughout the week.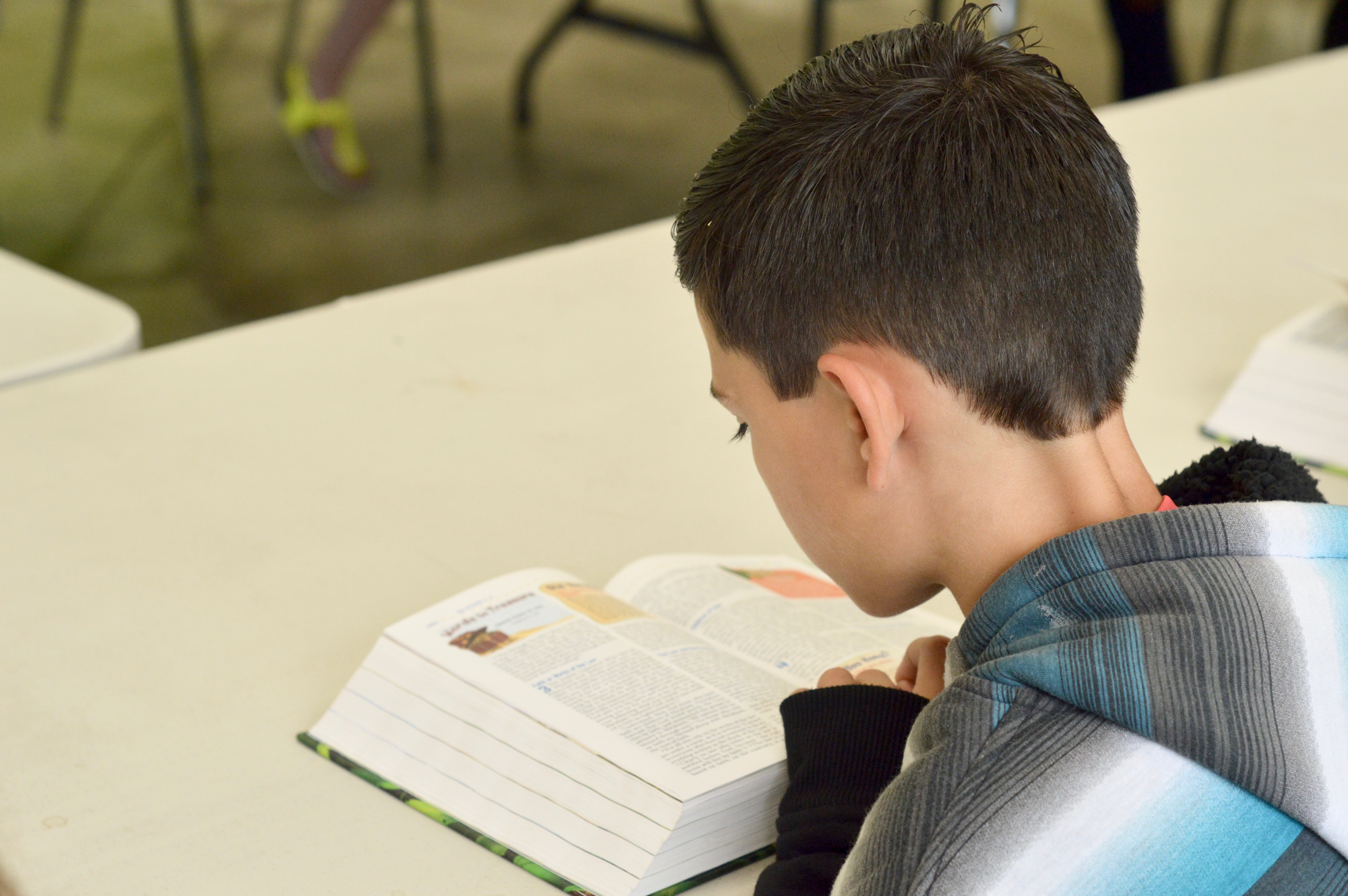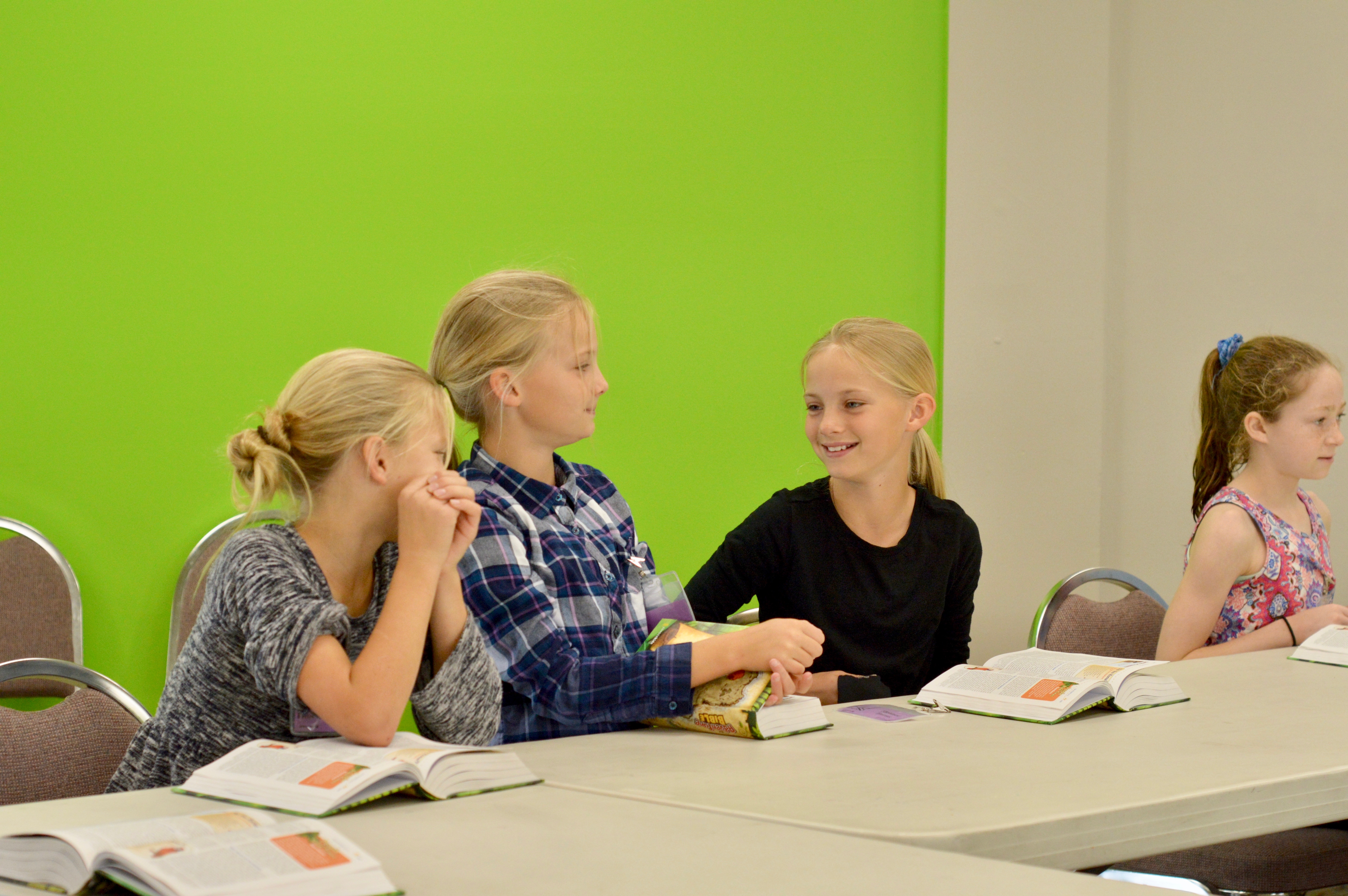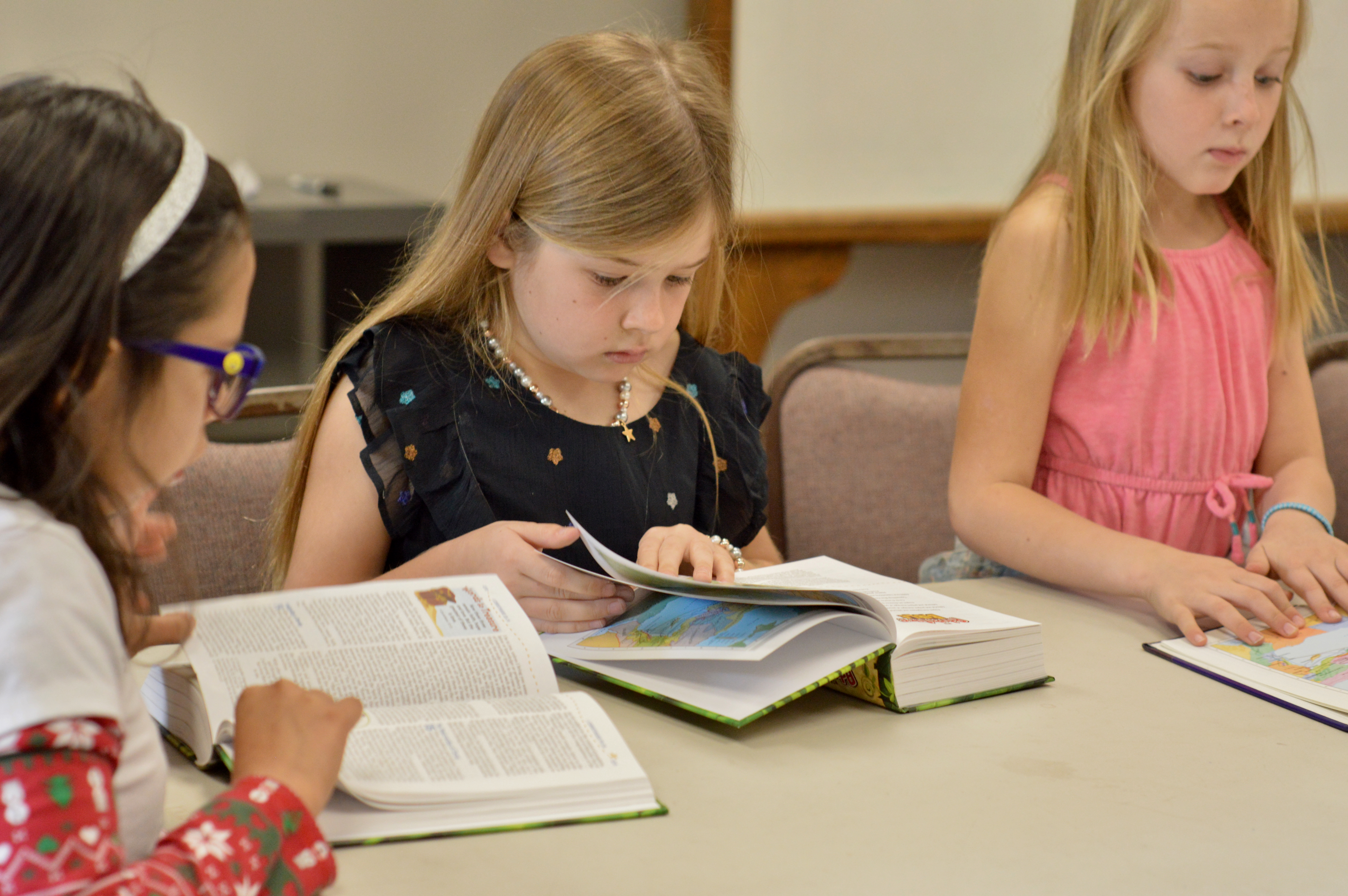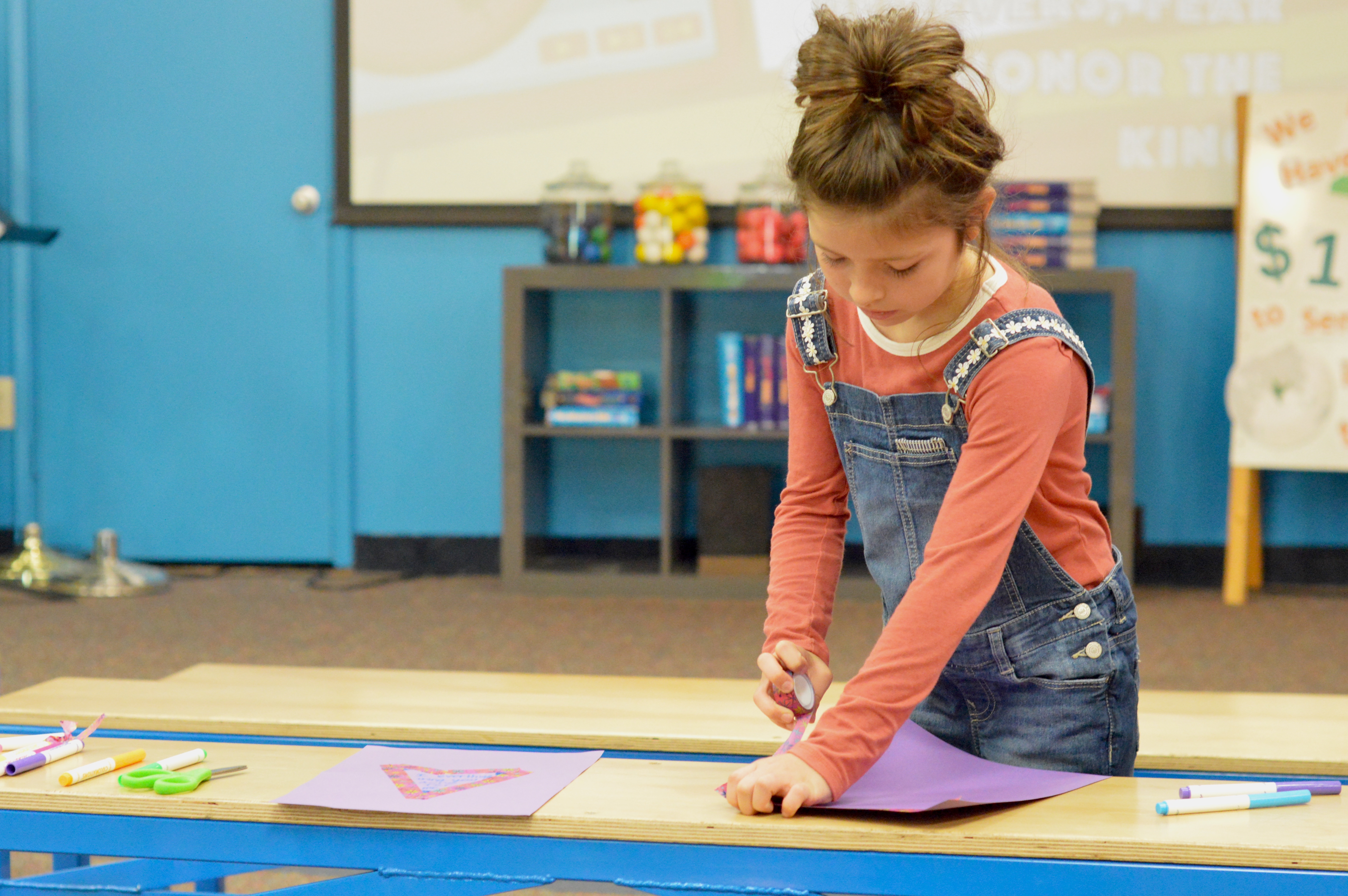 FAMILY SUNDAYS
A few times a year, we invite families to worship together in our Together 'intergenerational' worship service! Kids 1st grade and above should stay in service with their families. There will be regular Sunday school for newborn-Kinder in the Children's Wing!
DEDICATIONS AND BAPTISM
Baby dedications and baptisms take place on various Sundays throughout the year in our worship services. For more information or to schedule a baptism, please email Kinsey.
---
CONTACTS
Summer Henry, Assistant Director of Children's Ministry
CLICK HERE to email Summer
Amber McMahon, Assistant Coordinator of Children's Ministry
CLICK HERE to email Amber
Caitlyn Schan, Administrative Assistant
CLICK HERE to email Caitlyn
---
MIDWEEK PROGRAMS
AWANA CLUBS | WEDNESDAYS at 6:30pm | September through April
Glenkirk AWANA is a perfect place for kids to become who God created them to be. Each Wednesday during the school year, children arrive on campus for an evening of games, activities, Bible lessons, and scripture memorization. Registration is just $50 per child. CLICK HERE for our full schedule.
AWANA Cubbies: 3-4 year olds; TK (6:30pm-7:30pm)
AWANA Sparks: Kinder-2nd grade (6:30pm-8:00pm)
AWANA T&T: 3rd, 4th, 5th grade (6:30pm-8:00pm)
REGISTRATION OPEN!

---
VOLUNTEERS
Our AWANA Clubs are looking for some addition hands in to help run our program beginning in the Fall! Volunteers are needed to check children in, help facilitate games and other activities, and be in the small group rooms to help kids with their handbooks. All volunteers must sign up and will undergo a personal interview with our director and a background check. For more information about the program, CLICK HERE or email Caitlyn below to get involved!

---
SCHEDULE
October 30th: No club! Join us for the Halloween Event on campus! Invite your friends!
December 24th: No club! Join us for the 10am in Christmas service in jammies and pancakes are served!
March 18th: Grand Prix, come watch the pinewood races in the Event center and Fellowship Hall! Its a fun Night!
April 29th: End of Year AWARD Night!

---
What is AWANA?
AWANA stands for Approved Workman Are Not Ashamed (2 Timothy 2:15)
There are 3 different clubs with in the program:
Do to keeping the programs developmentally appropriate we keep children in the grade level they are at school. If you have concerns or thoughts on this, please email us to discuss.
Cubbies: 3 year, 4 years, and TK. All children must be fully potty trained to participate (no pull ups).
Sparks: Kindergarten, 1st, 2nd
Truth and Training: 3rd, 4th, and 5th
Each club has its own motivation (prizes) and runs a bit different to make it appropriate for the age group.
Cubbies will receive their Appleseed book and vest the first night they attend. They all work on the same verse together each week. If they come and participate they will earn their reward. Cubbies is from 6:30-7:30 PM.
Sparks will receive their Flight zone book the first night they come. Once they complete this (can take up to three meetings) they will have EARNED their official book and vest for the year. They then can learn verses at their own pace and complete one book a year. If they finish the book before the year is over they can then go back into the book and do bonus sections for extra rewards.
Truth and Training:
3rd and 4th graders will receive a Start zone the first night they attend. After they finish this book they will EARN their book and shirt for they year. They can work at their own pace to finish the book and have the option to complete on book a year. If they complete the book before the year is over then they can go back and do the bonus sections for more rewards.
5th grade is run as a small group and they will work together each week on their verses. The first night they attend they will receive their TREK book and T&T shirt. If someone misses a week they can go back and learn the verse in their own time, but they can not move ahead of the group.
All clubs are working towards finishing books and can earn ribbons, trophies and patches and jewels for their vests. Every week has an opportunity to be rewarded for their efforts. Please check the calendar for the end of the year awards ceremony. Parents are encouraged to come and celebrate the children's hard work and effort and they will receive a final award for the year!
Each Week
We look forward to partnering with you to create a positive club experience:
Encourage your clubber to bring their Bible, vest or t-shirt, and AWANA club book each week.

Encourage your clubber to complete sections in their books, memorize their verses, and do the activities (to finish a book in the year we recommend at least 2 sections a week for Sparks and T & T. Cubbies have one verse a week).

Encourage your clubber to wear closed toed shoes (please no high-heels or flip flops!)..

Encourage your child to complete sections in their books by memorizing their verses and doing any activities listed. To finish a book within the year, we recommend completing at least 2 sections a week for Sparks and 3rd and 4th grade of T&T. Cubbies and 5th Grade T &T, have one verse a week that they will all work on together.
---
AWANA bags are available for clubbers to purchase all year long! These bags are great to help clubbers carry their books, Bible, and other supplies to and from club each week.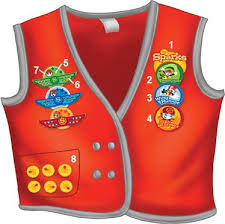 Have you lost your book, vest, or anything else AWANA related?
New items may be purchased by clicking on the vest picture. Children will be given them at handbook time one week after if we have it in stock.
---
Check-In and Drop-Off
All clubs check into the KidMin Center on the iPads. The printed out tag with your child's name on it is for your child to wear and there is a second tag that will print for you to use at pick-up.
Drop off begins at 6:30PM. iPads will be ready for sign-in starting at 6:00PM, however leaders will not be available for drop-off until 6:30PM.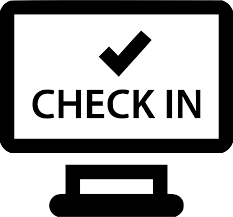 All clubs will check-in on the iPads provided in the KidMin Center before heading to their classrooms.
Check-Out
All clubbers must be picked up by a parent or guardian who is over the age of 18! Older siblings in high school and middle school will not be accepted. Please keep your pick-up sticker that you received at check-in for pick-up; you will need to give the sticker to the leader at the door to pick up your child. A photo of the tag on your phone will be accepted. If you misplace your sticker for any reason, you will be asked to show your ID to the adult at the door and they will check the authorized pick-up list.
If you need to add an additional authorized person to your pick-up list, please email Caitlyn at cschan@glenkirkchurch.org at least 24 hours before club.
---
AWANA Store
On various Wednesdays throughout the year, we open our AWANA Store for kids to be able to purchase items using their AWANA Bucks! AWANA Bucks can be earned for reciting memorized verses, bringing your AWANA book, bringing your Bible, wearing your vest, and participating in games and theme nights. Please see the calendar for AWANA Store dates.
At AWANA, we ask the children to follow 3 simple rules to ensure everyone has fun and feels safe. Please be sure to talk to your children about these rules and what they mean:
-Respect yourself and others
-Keep your hands and feet to yourself
-Listen when others are speaking
If a child has trouble following these rules, you will be notified by a Club Director. If your child continues to have trouble going forward, you will be contacted by our AWANA Director to discuss the issue further. You are more than welcome to contact us if you ever have any questions and we will do our best to find answers.
---
Please be sure to read your emails and check our Instagram for updates on theme nights and other fun events on our Glenkirk Campus! Thank you for the opportunity to share God's love with your child. We are excited for another amazing year at Glenkirk AWANA!
---
CONTACTS
Summer Henry, Assistant Director of Children's Ministry
CLICK HERE to email Summer
Amber McMahon, Assistant Coordinator of Children's Ministry
CLICK HERE to email Amber
Caitlyn Schan, Administrative Assistant
CLICK HERE to email Caitlyn
---
SUNDAY PROGRAMS
Sunday Morning Program | 9:00am & 10:45am
All 1st-5th grade elementary children will check-in to the Worship Center to attend with their families. After announcements and worship, children will be dismissed for Sunday School in the Children's Wing which includes a Bible lesson and a small group time. This allows the small group leaders and students time to form relationships together. Children can be picked-up is from the Children's Wing.
CLUB 8 | Sundays | 10:45am | Fall- Spring | Room 8
If your child (1st -5th grade) has already attended the 9:00am KidMin service, we will continue their morning of learning in Room 8 to explore local mission work, Glenkirk's different missionary affiliates, and how they can help to make a difference! *Please note, children may only attend Club 8 if they have attended the 9:00am service. This program follows the Homebuilders schedule
---
CURRICULUM
We currently feature Lifeway's Gospel Project!
Show Kids the Big Picture of God's Story – The Gospel Project® for Kids immerses kids in the gospel through every story, theological concept, and call to mission from Genesis to Revelation. Ultimately, the gospel message changes everything; heart transformation can only take place when a child experiences the gospel. Through The Gospel Project® for Kids, kids and preschoolers will understand the Bible is not just a collection of stories, but one unified story—God's story of redemption.
---
CONTACTS
Summer Henry, Assistant Director of Children's Ministry
CLICK HERE to email Summer
Amber McMahon, Assistant Coordinator of Children's Ministry
CLICK HERE to email Amber
Caitlyn Schan, Administrative Assistant
CLICK HERE to email Caitlyn
---
UPCOMING EVENTS
Halloween Festival 2019 | Wednesday, October 30th
Families and friends are invited for an evening filled with fun and entertainment, Wednesday October 30th from 6:00pm-8:30pm. Dinner begins at 5:15pm; enjoy dinner before heading out to the festival for trick-or-treating, game stations, mechanical bull, bounce houses, costume contest, cake walk, sack racing and more! Dress in your Halloween best and enter our costume contest! All participants should come to the DJ/Dance floor. The costume contest will be judged by our MCs and a surprise guest judge!
---
CONTACTS
Summer Henry, Assistant Director of Children's Ministry
CLICK HERE to email Summer
Amber McMahon, Assistant Coordinator of Children's Ministry
CLICK HERE to email Amber
Caitlyn Schan, Administrative Assistant
CLICK HERE to email Caitlyn
---
VBS 2020 | July 13-17, 2020
Glenkirk's VBS is for children going into kinder through 5
th
grade in the fall. VBS is packed with Bible lessons and worship, as well as games and activities that follow the lessons each day. All children must be fully potty trained and be able to handle the full day of VBS from 9:00am-1:30pm. Students going into 6
th
grade – 12th grade have volunteer opportunities.
Families are invited back on the Sunday, July 19th for a family fun service and food and fellowship on the patio!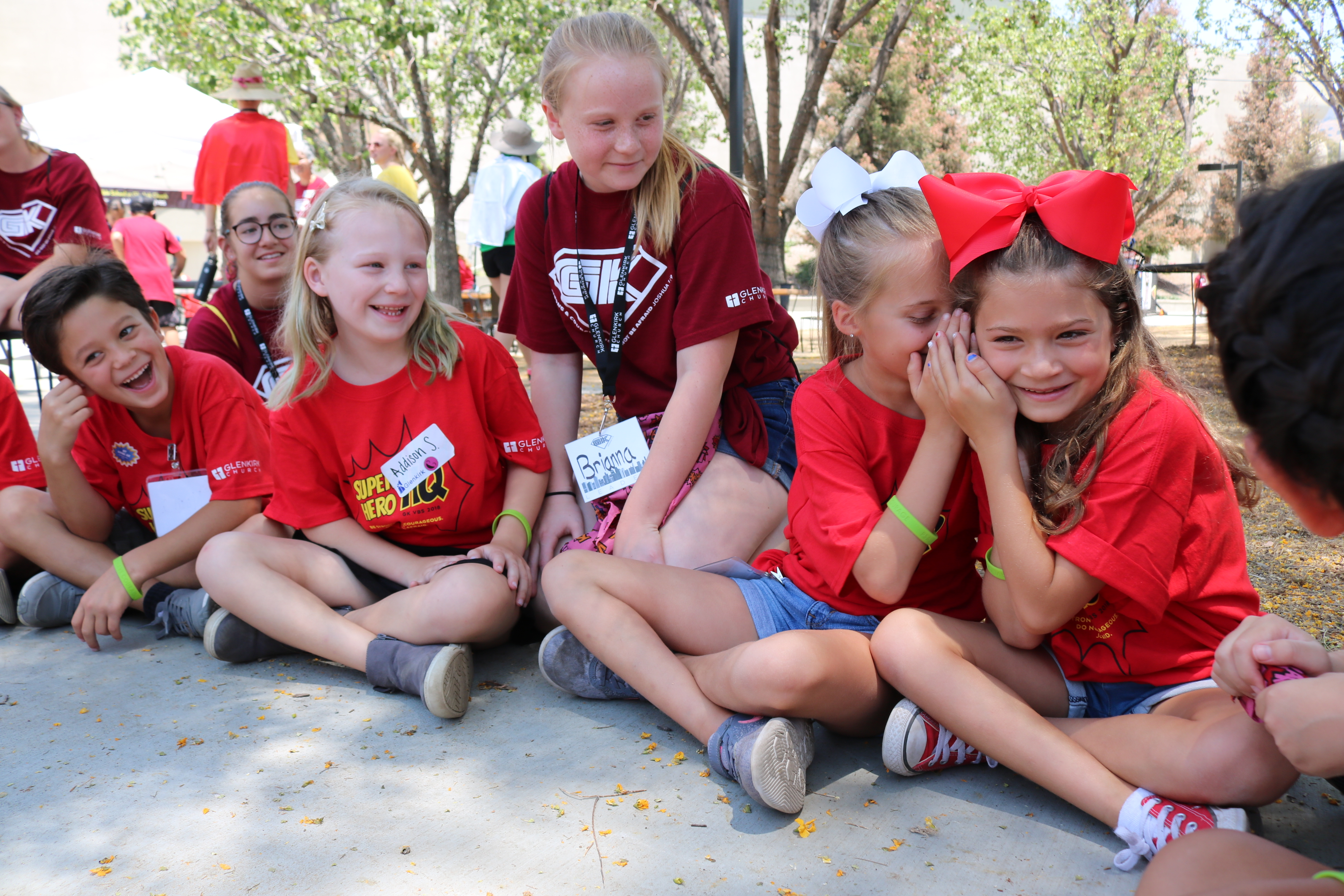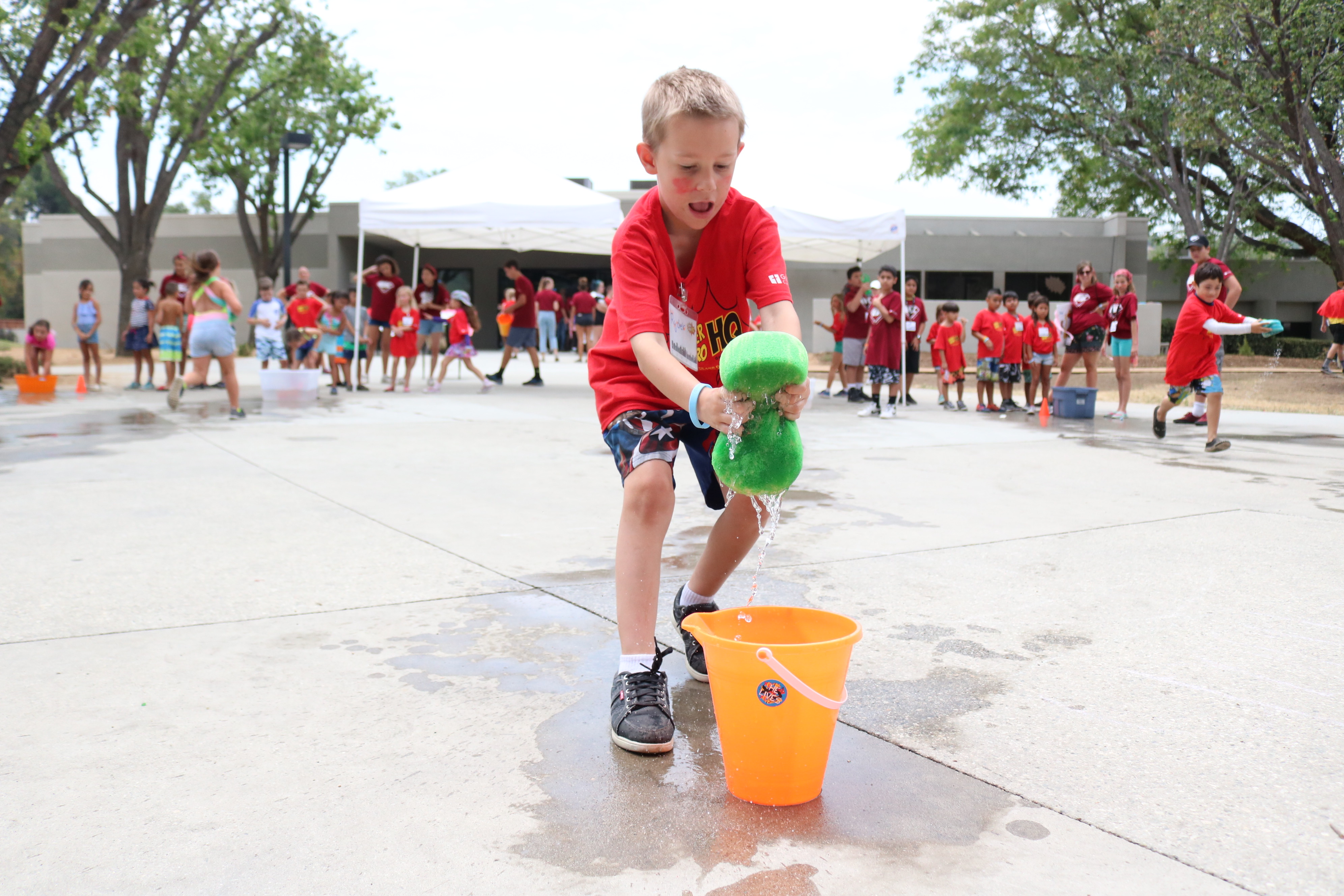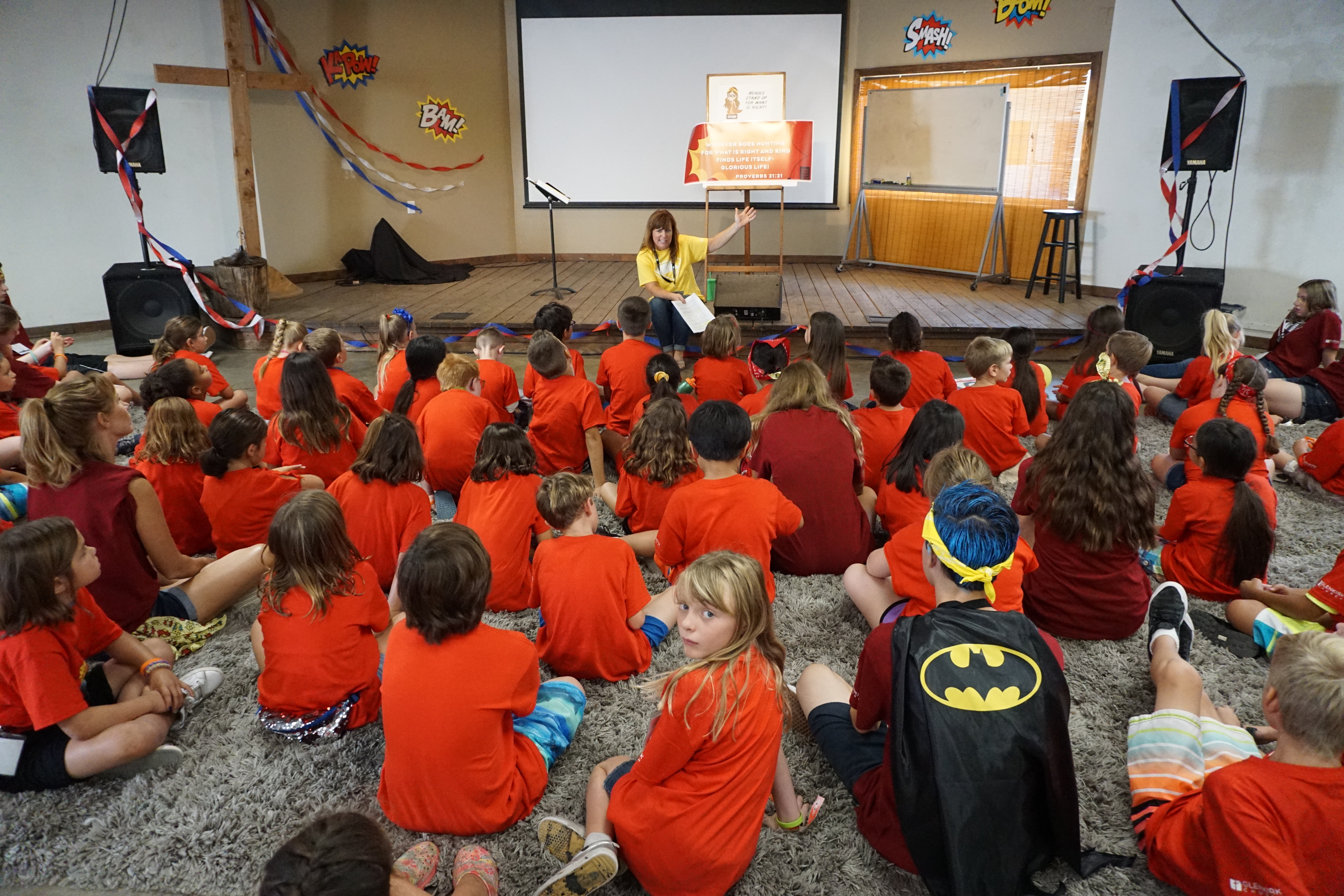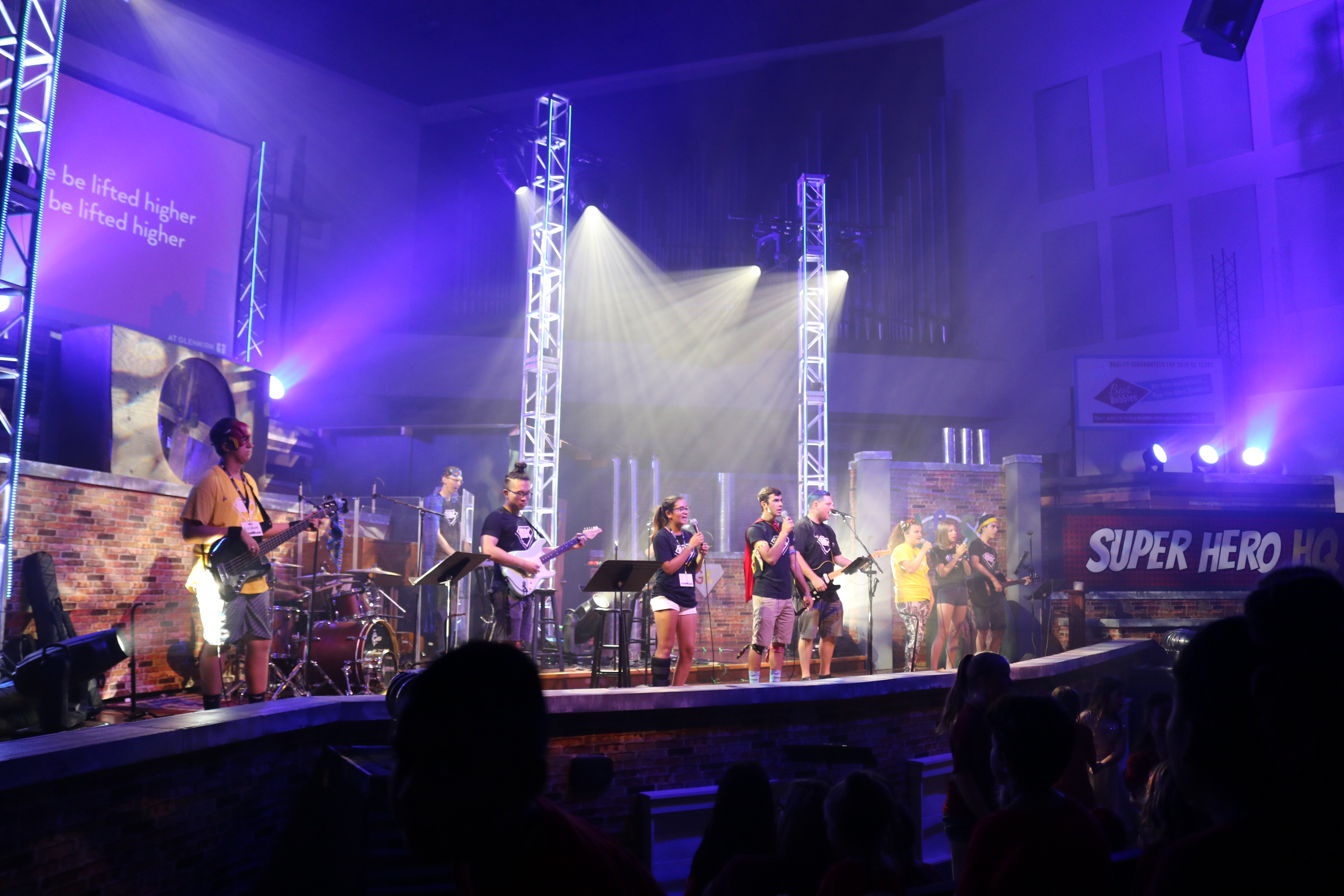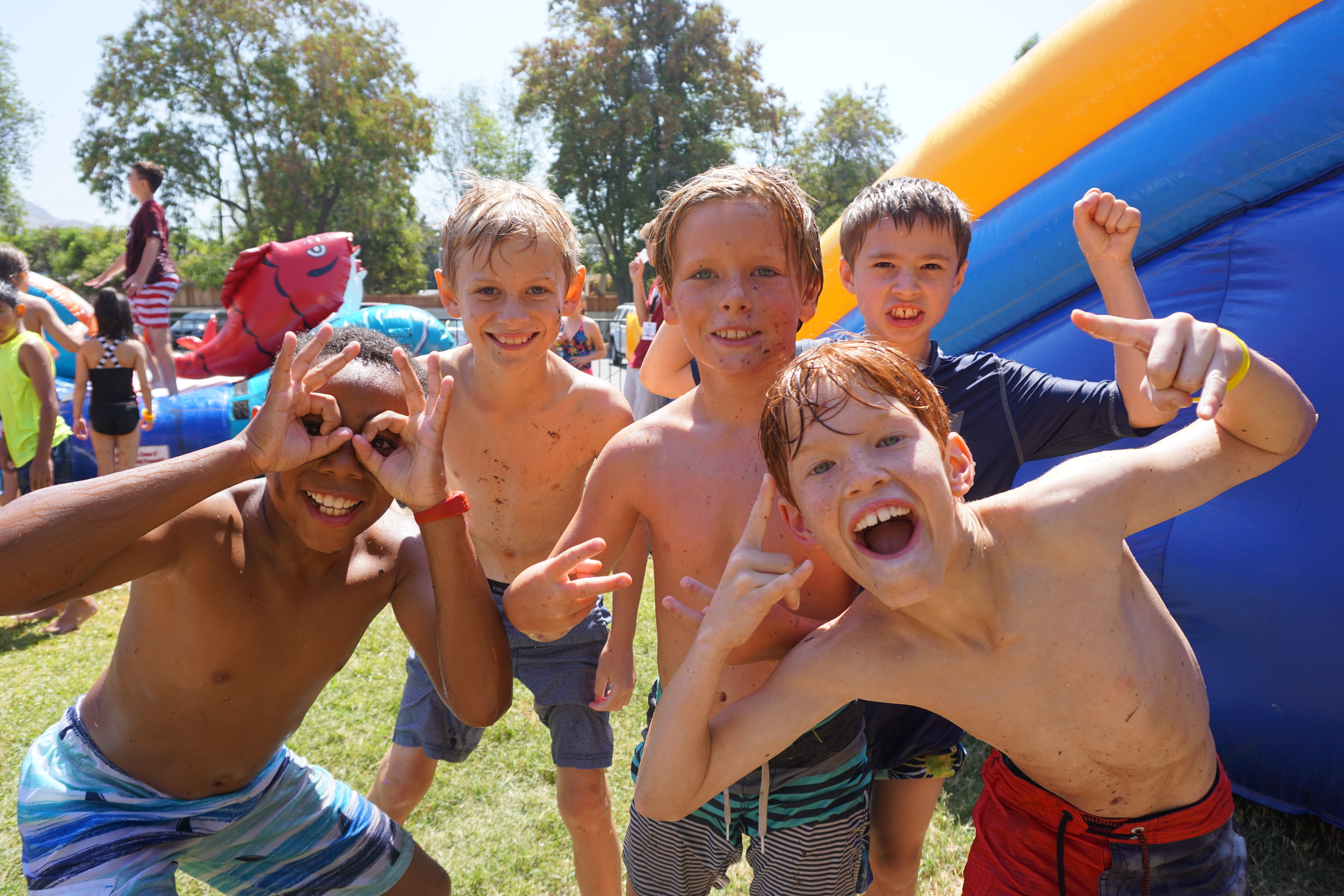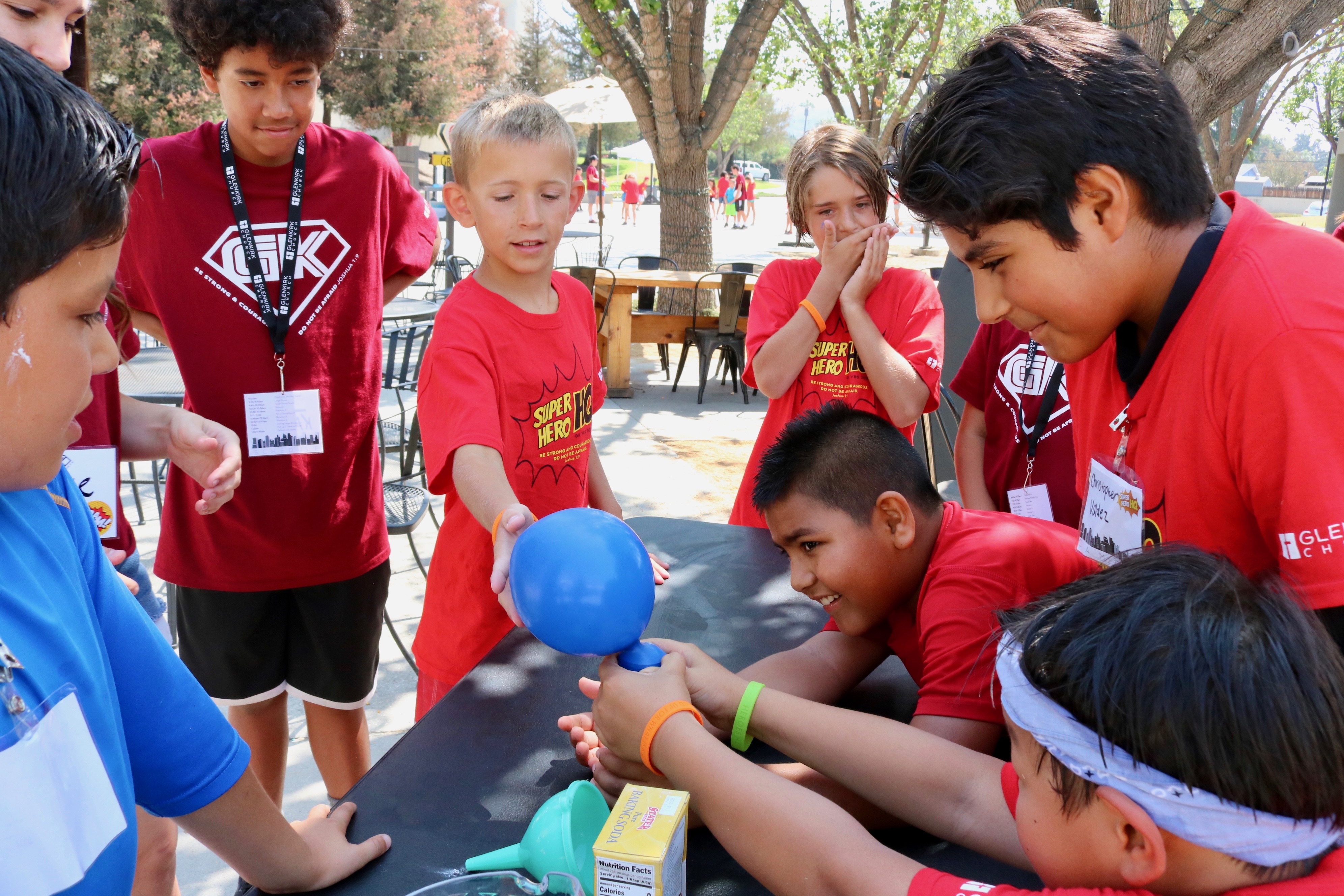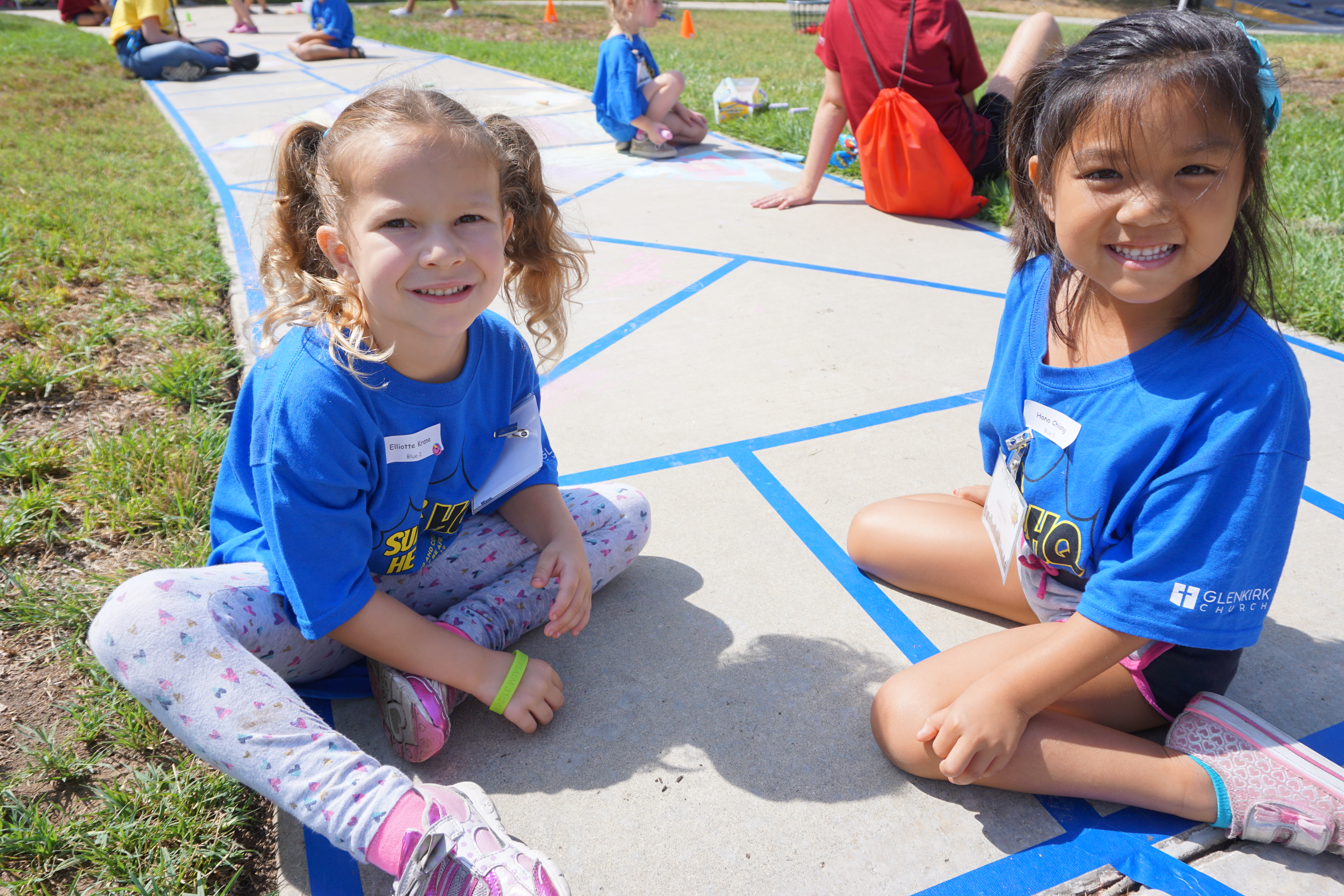 VOLUNTEERS
Adult Volunteers make VBS happen! Background checks and interviews required. More info to come!
---
Elementary Winter Camp 2020 | January 24-26
Elementary campers will take off for their week at Forest Home, January 24-26th! We will be attending Forest Home at Creekside. This is a great weekend for those who have not been to overnight camp yet as it is short and sweet. We arrive on Friday, have a full day of program for Saturday and leave on Sunday. It's a great to try sleep-away camp. We highly recommend this if you are not sure your child is ready for a whole week of sleep-away camp.
Elementary Summer Camp 2020 | June 2020
Elementary campers spend a week at
Forest Home's "The Village". This is an amazing week from Sunday through Friday. Children sleep in yurts (a glorified tent with bunks) in the middle of the Forest Falls valley. This is a great camp for children to learn more independence and grow it their faith. Activities such as kayaking, rope courses, swings, tree climbing, swimming, the blob, water slides, hiking, and more will all be available. Save the date for this amazing week, space is limited.
---
How do I know my child is ready for camp??
They're Showing Interest
Sometimes it's best to let your kids judge when the timing is right. If they start to show interest in camp or ask for permission to go, it's a strong sign that they are ready to pack their bags and head off for a weekend or week of fun.
They've Slept Away from Home
Making the decision to send your child away overnight can be worrisome for parents. However, if they've spent the night away from home or even extended periods of time with grandparents, aunts or uncles, then camp should not be a problem! This is not a requirement, however we do find children who have slept away from home before handle camp better.
They Can Bathe on Their Own
Heading off to sleep-away camp means parent are not around to help with bed time and bath time routines. As we are happy to remind your child and strongly encourage them, camp is really a time for becoming self-reliant. Being able to shower or bathe and brush their teeth on their own is often a good indicator that your little adventurers are self-reliant and ready to rough it at camp!
They Can Follow Instructions
There will be counselors and other grown-ups leading the show at your kids' camp, and they need to be able to follow the instructions. If your kids listen well at home and demonstrate the proper behavior and rule-following on sports teams or at school, that is a good sign they are ready for camp!
YOU Are Ready to Let Them Go
Your child may be jumping for joy at the thought of spending a week or more with friends old and new, but ultimately, you as the parent have to be ready to let them go. But if you just don't feel comfortable or have an inkling that it's just not the time, then listen to yourself!
The bottom line is everyone is ready for camp at different ages, so trust your instinct and if you feel that it's time for your child to have an amazing time at camp. Sign them on up!
---
Winter camp Packing List
Summer Camp Packing List
---
Drivers to camp are always needed. Must be a Glenkirk attender, pass a background check, and provide license and insurance information. CLICK HERE to email us about becoming a camp driver.