KidMin
FIRST GRADE – FIFTH GRADE
At Glenkirk's KidMin, we see our ministry to elementary children and their families as a partnership between the church and home. When we gather on weekends, our hope is to start conversations with children that will travel home with them and continue throughout the week.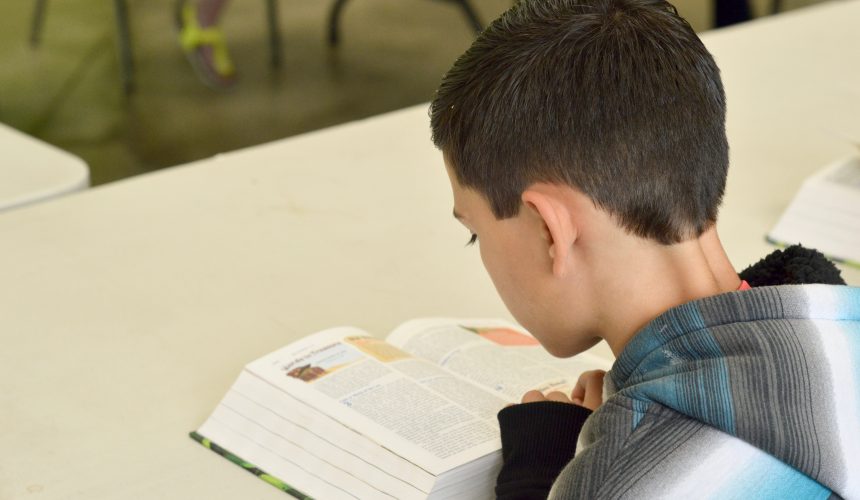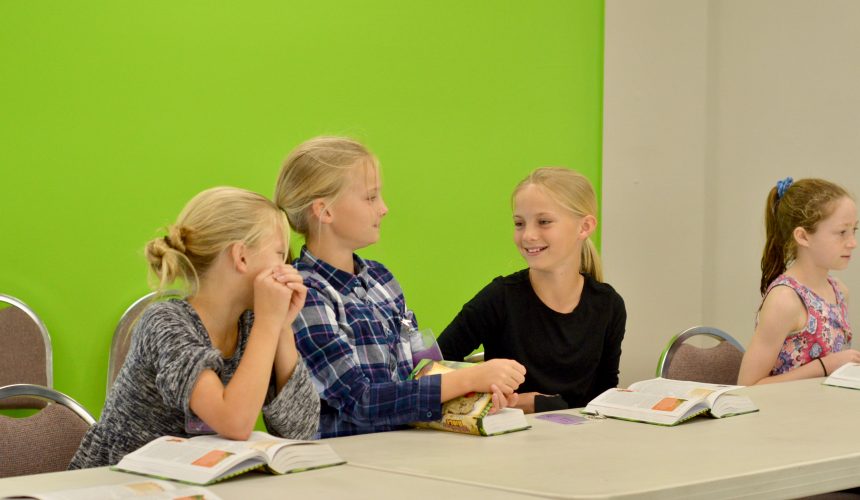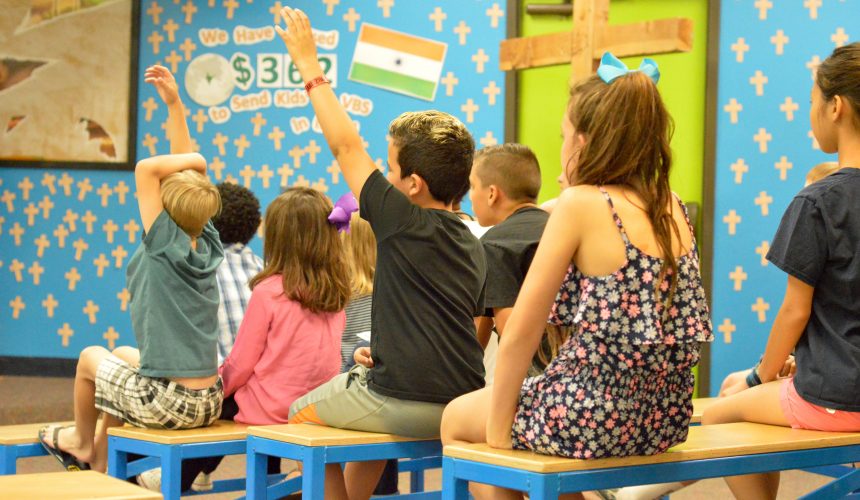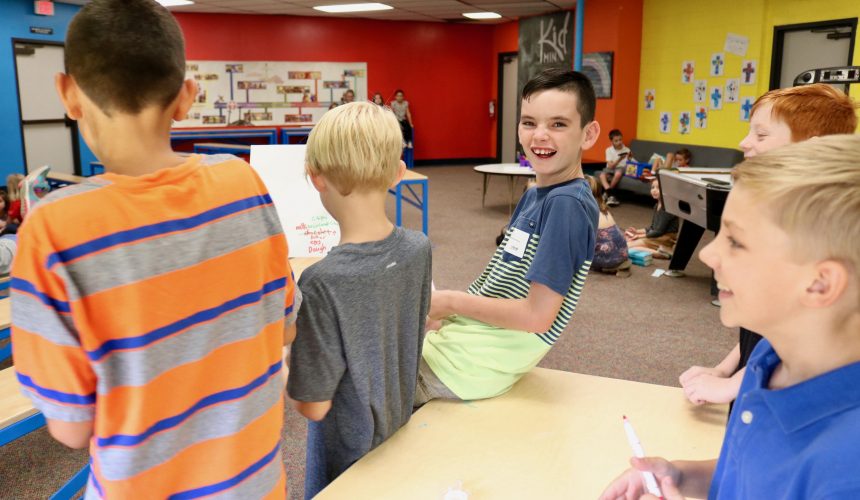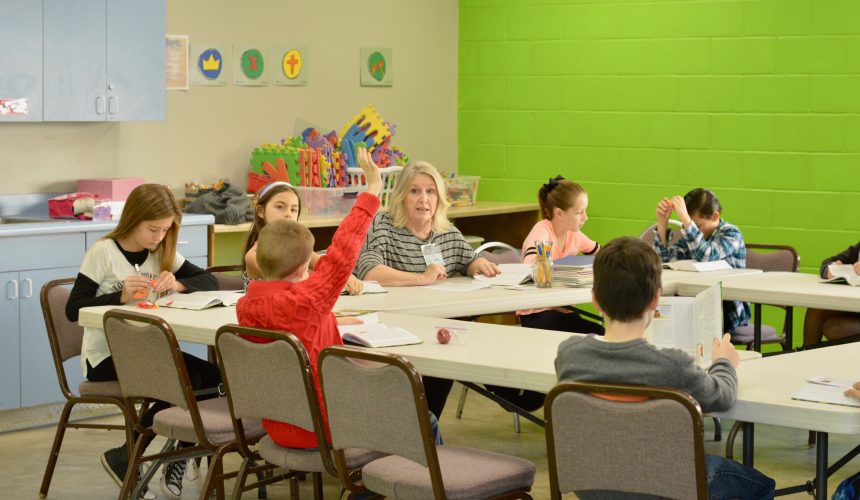 WEEKLY PROGRAMS
Sunday Morning Program | 9:00am & 10:45am
All 1st-5th grade elementary childre will check in to the Worship Center with their families. After our worship, children will be dismissed for Sunday School in the Children's Wing which includes a Bible lesson and a small group time. This allows the small group leaders and students time to form relationships together. Child pick up is from the Children's Wing.
CLUB 8 | Sundays | Room 8 at 10:45am
CLUB 8 is a great opportunity for kids who have attended the 9:00am service to continue their morning by learning about local mission work, Glenkirk's different mission affiliates, and how we can help make a difference! Please note: this is not a substitute for regular Sunday Service, but is a bonus for those who are attending both morning services.
AWANA Program | Wednesdays | 6:30pm
Wednesday night AWANA is full of fun, games, and learning as our kids dive in to the Word and become who God created them to be! Cubbies (3-4 year olds + TK) 6:30-7:30pm, Sparks and T&T (kinder-5th grade) 6:30-8:00pm.
Food & Fellowship | Wednesdays | 5:15pm
Join us on Wednesday evenings at 5:15pm for dinner before program! $5 per person or $20 per family; kids 12 and under eat free! Here you will find a menu of the dinners we serve during each week of the month: first Wednesday – Surprise (different each month), second Wednesday – Pasta, third Wednesday – Mexican Food, fourth Wednesday – Soup, Sandwich & Salad.
UPCOMING EVENTS
KidMin Choir | Sundays 10:10-10:45am | Room 15
Rehearsals are each Sunday from 10:10-10:45am in room 15. Sign ups are closed, please
email Caitlyn
for questions.
Elementary Summer Camp | June 23-28
Elementary kids (3rd-5th grade) are heading up to Forest Home for another great week of summer camp! Registration opens spring 2019. Stay tuned for more information.
VBS 2019 | July 15-19
Save the date for VBS 2019, July 15th-19th! Registration opens April 2019! For questions, please
email Caitlyn
.
FAMILY SUNDAYS
A few times a year, we invite families to worship together in our Together 'intergenerational' worship service! Kids 1st grade and above should stay in service with their families. There will be regular Sunday school for newborn-Kinder in the Children's Wing!
-Sunday, April 14th at 9:00am and 10:45am
DEDICATIONS AND BAPTISM
Baby dedications and baptisms take place on various Sundays throughout the year in our worship services. For more information or to schedule a baptism, please email Kinsey.
CONTACTS
Summer Henry, Assistant Director of Children's Ministry
CLICK HERE to email Summer
Amber McMahon, Assistant Coordinator of Children's Ministry
CLICK HERE to email Amber
Caitlyn Schan, Administrative Assistant
CLICK HERE to email Caitlyn
---