Update on Worship at Glenkirk Church
Thank you for your continued prayer and support for Glenkirk as we seek to navigate these challenging times.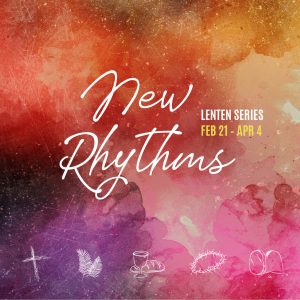 SERMON SERIES: NEW RHYTHMS
Our Lenten series, New Rhythms, will focus on spiritual rhythms that can help us become more fully devoted followers of Jesus. A rhythm of fasting abstains from our regular routines so we can be more attentive to God. A rhythm of prayer enables us to walk in daily intimacy with God. A rhythm of sabbath slows us down and connects us to God's people in worship. A rhythm of solitude attunes our souls to hear from God. And a rhythm of gratitude presents our lives as thankful offerings to God.
Our services will be available through LIVE STREAM on Sundays at 9:00am and 10:45am. We will also meet in person for outdoor worship during the 10:45am service.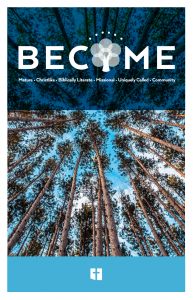 BECOME BOOKLET
New years time is a time for evaluation & looking ahead, people make new years resolutions and goals for the year —why not prayerfully consider how God might be asking you to "become more fully devoted" this year. Our BECOME booklet is designed to help you prayerfully answer the question. This is a great resource to get you started and then you can email us at become@glenkirkchurch.org and let us know how we can help you. The booklet is available in PDF version by CLICKING HERE.
IN PERSON WORSHIP AT 10:45AM (OUTDOORS ONLY)
We will continue to livestream a worship experience at 9:00am for people who are most comfortable continuing to worship from home. In compliance with current LA county department of public health requirements, the 9:00am indoor service is currently closed to the public.
For those wishing to attend our 10:45am outdoor service, we encourage you to bring plenty of water, your own shade, and your own chair to sit in. We also ask that you wear a face mask and keep social distanced from those who are not part of your household. If you have been sick, we ask that you continue worshipping from home.
GIVING JUST GOT EASIER!
In order to make giving easier than ever, we are moving to a new online giving platform call Pushpay.
The new system is fully integrated with our CCB system and is even more safe and secure.
Text the word GLENKIRK to 77977 to get started
You may also give online using the link below:

SUNDAY SERVICES
9:00am | Online on YouTube and Facebook
10:45 am | Online on YouTube and Facebook & In Person Outdoors


EVENING PRAYERS
Evening Prayers will be on break until further notice! This 30-minute gathering will be very simple, centered around reading scripture and praying together. The same safety requirements that apply to our outdoor worship services will be in place at Evening Prayers.
CONNECT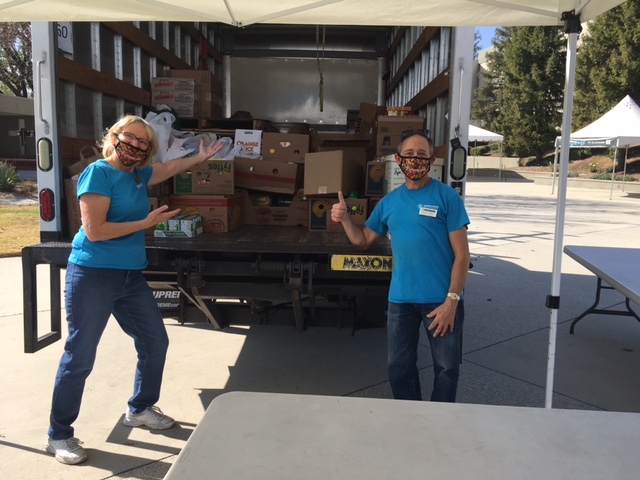 Thank you to everyone who participated in our food drive with Shepherd's Pantry on Sunday, February 7th! So many
Adult Sunday School | "Sacred Rhythms" | 9:00am | Beginning Feb 14
In this six-session Ruth Haley Barton provides guidance in a way that links the disciplines of the Christian faith to the most compelling desires of the human soul. Each session offers teaching and spiritual guidance on specific practices, allowing you to experience each discipline and incorporate it into your life. Being led by Pastor Betsy. Email info@glenkirkchurch.org for details on how to join the Zoom.
DEVOTED | Young Adults Gathering
Come join us as we build community, study Scripture, and grow together in our faith. We will be outdoors and social-distancing, Sundays at 5:00pm! Please wear a mask and bring a chair if you own one (we will have extras). In the future we hope to provide meals, but for now we will have snacks!
Women's Bible Study | Wednesdays
We hope you will join us for Women's Bible Study as we gather virtually for study and fellowship each week. Groups will meet at various times on Wednesdays In our study, we will explore instances of biblical people learning that they could rely on Christ to see them through, even when all other avenues of help failed. They encountered every kind of obstacle: hostility, loneliness, injustice, failure, and other seemingly impossible difficulties. As believers know we have to depend on Jesus for many things: for salvation, for guidance, for forgiveness, for daily needs. But to depend on Christ for everything? Excluding nothing?
If you are NEW to WBS, please use this link to register for the 2020-2021 season:

CarePortal
We're excited to announce a new mission ministry at Glenkirk. Glenkirk is pleased to introduce you to the CarePortal program. CarePortal is an online platform that brings the needs of hurting children and families in our community to your attention by directly connecting the church with different child services and foster care programs. As a church we can become active responders to the needs around us.

Adult Small Groups
Interested in joining a small group? Small groups provide an opportunity to grow in your knowledge of God's word and xperience authentic community. Our small groups span all ages and phases of life. We will be meeting virtually via zoom until further notice.

PRAYER
As we near the close of one of the most turbulent political campaign cycles in recent history, I encourage you to take time to pray this week for next week's election and for our nation. Recently I was reminded of something John Wesley wrote in his journal in 1774 during a particularly contentious election cycle in 18th century England. Wesley urged followers of Jesus to each vote for the person they deemed most worthy, to each refrain from speaking evil about the people they did not vote for, and to each take care that their spirit was not sharp toward those who voted differently. That's still pretty good advice more than 246 years later. This is a great opportunity to "clothe ourselves with love, which binds every other virtue together in perfect unity" (Colossians 3:14).
Even though we are physically apart during this time, we want to stay connected! We want to pray for you. Just let us know how. You can submit prayer requests and schedule a phone call or video chat with a pastor or deacon to pray with you. Also consider signing up for a time slot for our prayer chain. You can sign up for a slot at www.glenkirkchurch.org/pray and we will send out prayer prompts for you to use.
To contact our prayer team or submit a prayer request, CLICK HERE or send an email to Pray@GlenkirkChurch.org.

OUTREACH & WAYS TO HELP
If you have practical needs we can meet during this time, we are mobilizing our deacon ministry to this end. If you are need of assistance, please contact your deacon using your Glenkirk Church profile on Church Community Builder (CCB) or you can email us at info@glenkirkchurch.org. Also, if you have specific prayer requests, you can submit them to this email address, and we will get them to our prayer team. We want to support you during this time in every way we can.

Recent Sermons
August 27, 2018
August 27, 2018
Recent Devotions

Online Resources for Sunday School
Assistant Director of Children's Ministries, Amber McMahon, has put together various resources and at-home activities that can be done with your child and/or together as a family! We encourage you all to utilize these, as it will not only keep a sense of normalcy for Sunday mornings; but it will also be a great way for your child to learn faith cues from you! If you are not currently receiving emails from our Children's Ministry Department, please email amcmahon@glenkirkchurch.org to be added!
KidMin Online
Glenkirk KidMin will be online only until further notice. We have put together many resources for you to use at home! If you have any questions with any of this, please email Amber McMahon!
YouTube Lessons
Our team has prepared weekly YouTube lessons for your children to participate and engage in online Sunday School each Sunday morning. Below are some of our recent videos. Please CLICK HERE to visit our YouTube channel!
KidMin Online (Early Childhood)
Hi parents!
We invite you to join us in our second week in the section called "The Big Sandbox" where we get to learn about how amazing Jesus is! As always, please feel free to reach out to Amber or Kat with any questions you may have!
All of the links you will need for Sunday School are included below. Just click on each of the boxes to access the respective resource from each one! The Bible Story for this week is about when Jesus visits His friends, Mary and Martha, because He wants to spend time with them in Luke 10:38-42.
---
Story & Worship Experience

For those who want to watch the story on the big screen, it is available at our GK Children's Ministry Channel/Thankful Tree on YouTube. Here's the link: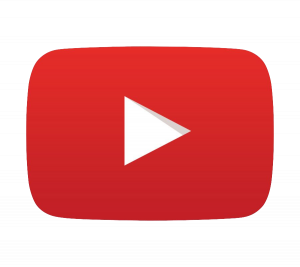 Have a blessed week!
Early Childhood – Children's Ministry Department
kids@glenkirkchurch.org
---
Student Ministries
ENGAGE GOES HYBRID
ENGAGE students will be meeting virtually and in person for the coming weeks! Join us Sunday at 10:45am via Instagram LIVE (@GlenkirkStudents) and in person outside of the Event Center. Wednesdays at 6:30pm we will meet via ZOOM and in person for Bible study, worship, and discussion. For questions about Student Ministries, please email kfancher@glenkirkchurch.org.