Women's Bunco | October 10 | 6:30PM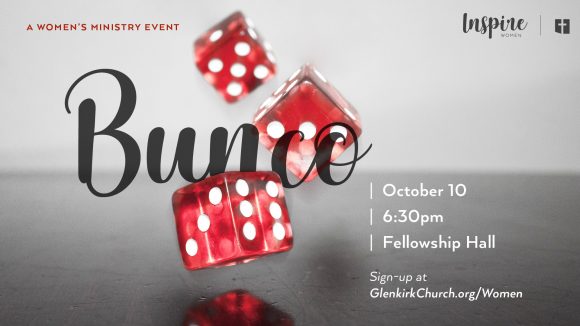 Come join us for a night of fellowship and fun! If you have never played Bunco don't worry-just come and learn! This is a great chance to invite any friends. Snacks will be provided. Hope to see you there!
Women's Bible Study
The Fruitful Life | Starts Sept 13 | Wednesdays | 9:30am | Event Center
This year we will be diving into a study on the Fruits of the Spirit. Together we will pray for the Holy Spirit to produce these fruits in our lives as we seek after the Lord. Sign up HERE.
Young Moms Group |
Starts Sept 13 | Wednesdays | 9:30am
This year at Women's Bible Study there will be a Young Moms Group to help you find connection and support with other moms. This group will also be going through the Fruits of the Spirit study together. Childcare is available and children who attend will be doing lessons that coincide with the adult study. Sign up HERE.
Holy Yoga

Come as you are, with an open heart to receive. The class is beginner level, and will include a devotion, breath work, yoga poses, worship music, and meditation. Wear comfortable clothing that you can move in and bring a mat if you have one!
The morning Holy Yoga sessions offer complimentary childcare, if you are planning on bringing your children, please fill out the form below in advance. If you're planning on attending Holy yoga and do not plan on using childcare, please sign-up on the form below as well.

WBS PODCAST

CONTACTS
Caitlyn Schan, Director of Women's Ministries, CLICK HERE to email Caitlyn
Jenn Damiani, Director of Guest Relations & Support, CLICK HERE to email Jenn