Glenkirk AWANA | Wednesdays at 6:30pm | Resumes Fall 2019
Glenkirk AWANA is a perfect place for kids to become who God created them to be. Each Wednesday during the school year, children arrive on campus for an evening of games, activities, Bible lessons, and scripture memorization.
AWANA Cubbies: 3-4 year olds; TK (6:30pm-7:30pm)
AWANA Sparks: Kinder-2nd grade (6:30pm-8:00pm)
AWANA T&T: 3rd, 4th, 5th grade (6:30pm-8:00pm)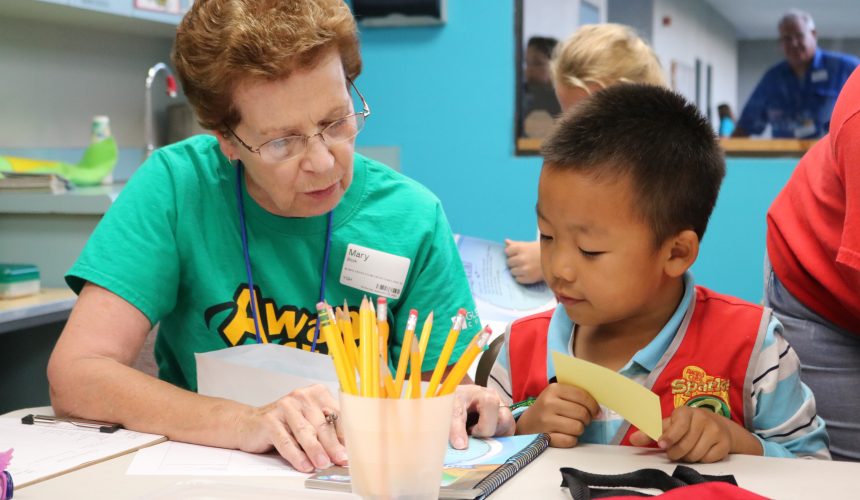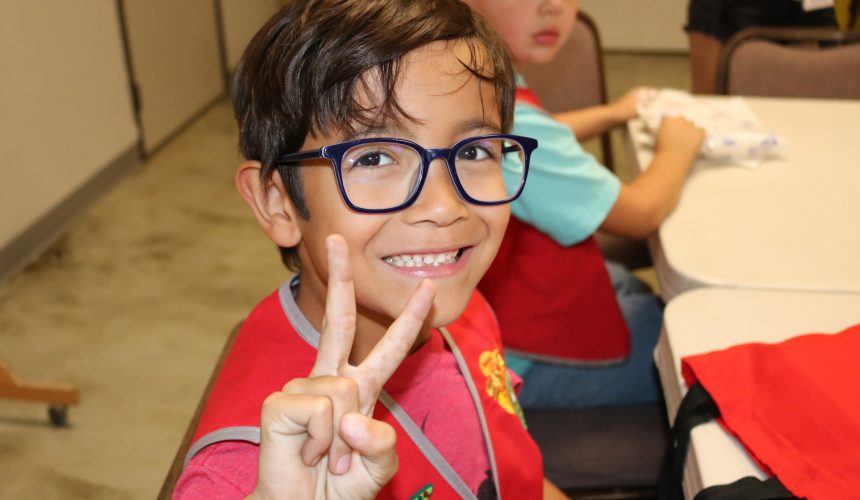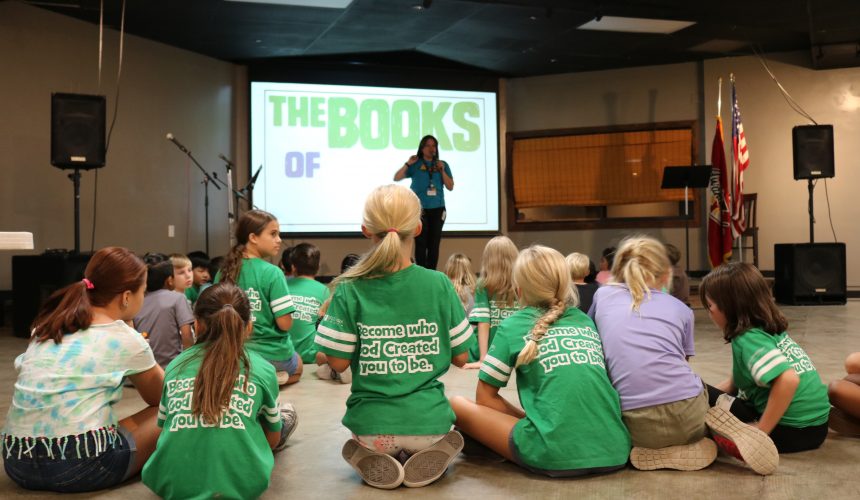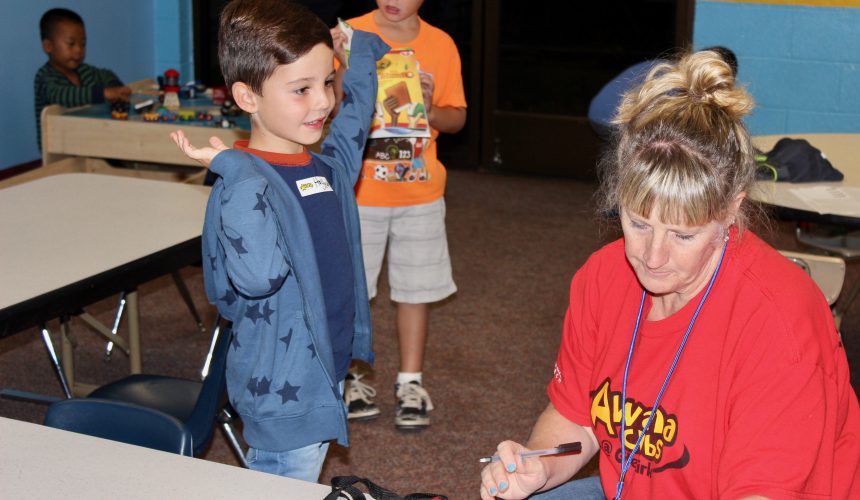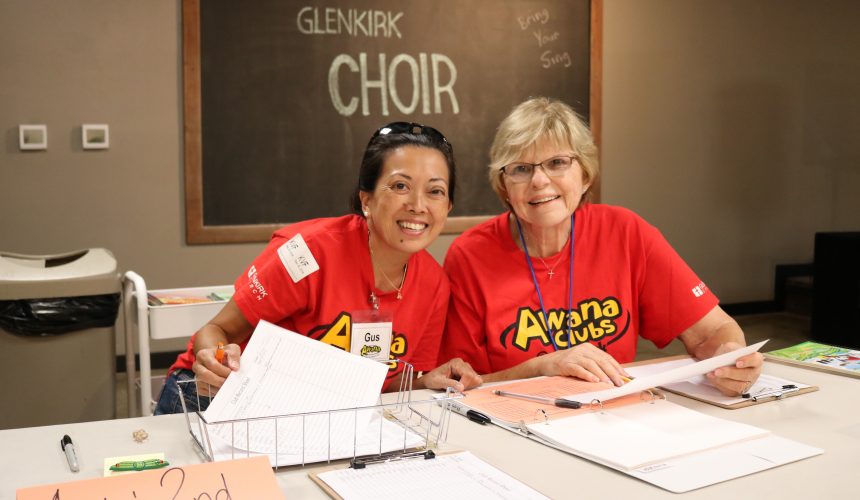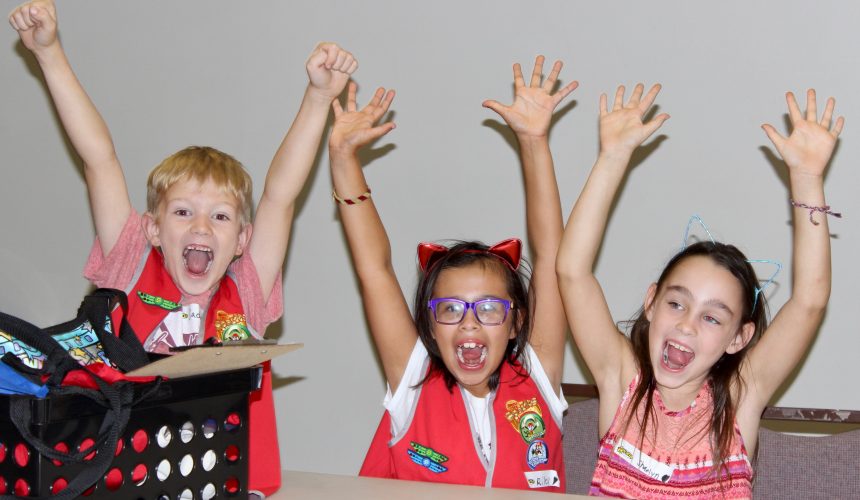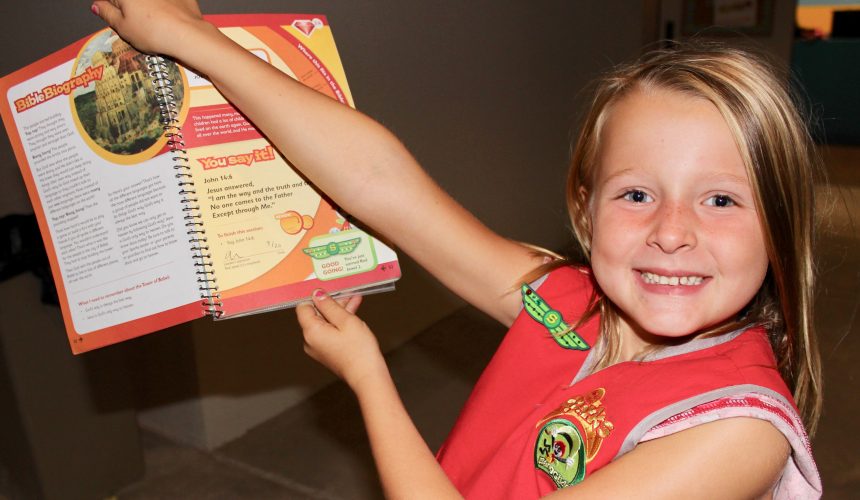 AWANA bags are available for clubbers to purchase all year long! These bags are great to help clubbers carry their books, Bible, and other supplies to and from club each week.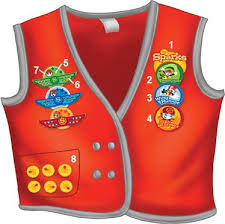 Have you lost your book, vest, or anything else AWANA related?
New items may be purchased by clicking on the vest picture. Children will be given them at handbook time one week after if we have it in stock.
Check in for AWANA starts at 6:15pm
We start program at 6:30 PM, so if you are arriving right at 6:30pm, your child might miss out on some fun! You can drop off your child any time between 6:15pm and 6:30pm.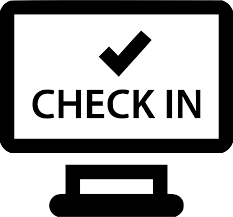 Cubbies (3 and 4 year olds, and TK): Check-in at the gate outside the playground
Sparks (Kindergarten-2nd Grade): Check-in at the KidMin Center
T & T (3rd-5th Grade): Check-in at the KidMin Center
After you check-in, you will be given two tags. One will have your child's name on it- which functions as your child's name tag; and the other will have the three-digit code on it, which stays with you for pick-up.
Program ends at 7:30 PM for Cubbies (TK, 3years, 4 years).
Please be sure that you are arriving at 7:30pm to pick up your child!
Program for Sparks and T & T ends at 8:00PM.
Please be sure we have all the correct information on your child. This includes food allergies, emergency contacts, and those authorized to pick up your child.
Please make sure you keep track of your child's pick-up tag, as we will not release your child for pick-up until we receive this from you. If you misplace it before pick-up time, you will need to go back through the KidMin Center, and someone will assist you in printing a new one.
* REMINDER: CHILDREN WILL NOT BE GIVEN TO A GUARDIAN WITHOUT A PICK-UP TAG!
Pick up locations are as follows:
CUBBIES
Various rooms assignments that will be given at drop off. They are in Rooms 2-5.
*All Cubbies who stay after 7:30 PM will be moved to Room 6 for childcare and pick-up.
SPARKS AND T&T
Kinder: Room 9
1st: Room 10
2nd: Room 12
3rd: Room 13
4th: Room 14
5th: Room 8
CONTACTS
Summer Henry, Assistant Director of Children's Ministry
CLICK HERE to email Summer
Amber McMahon, Assistant Coordinator of Children's Ministry
CLICK HERE to email Amber
Caitlyn Schan, Administrative Assistant x119
CLICK HERE to email Caitlyn