QUICK FACTS
Small Groups exist to help people become fully devoted followers of Jesus who live as the family of God for the purposes of God.
Small Groups are for those who want to connect with others in a healthy God-centered community.
Small Groups provide an opportunity to grow in your knowledge of God's Word, increase your passion for God, and experience authentic community. Our Small Groups span all ages and phases of life and meet at various times during the week.

---
Stay connected during COVID-19
We want to stay connected during this time! To do so, many of our ministries have moved to online meetings! Zoom enables small groups, bible studies and more to connect through video chat. If you don't have a webcam, you can still join with your speakers/mic only.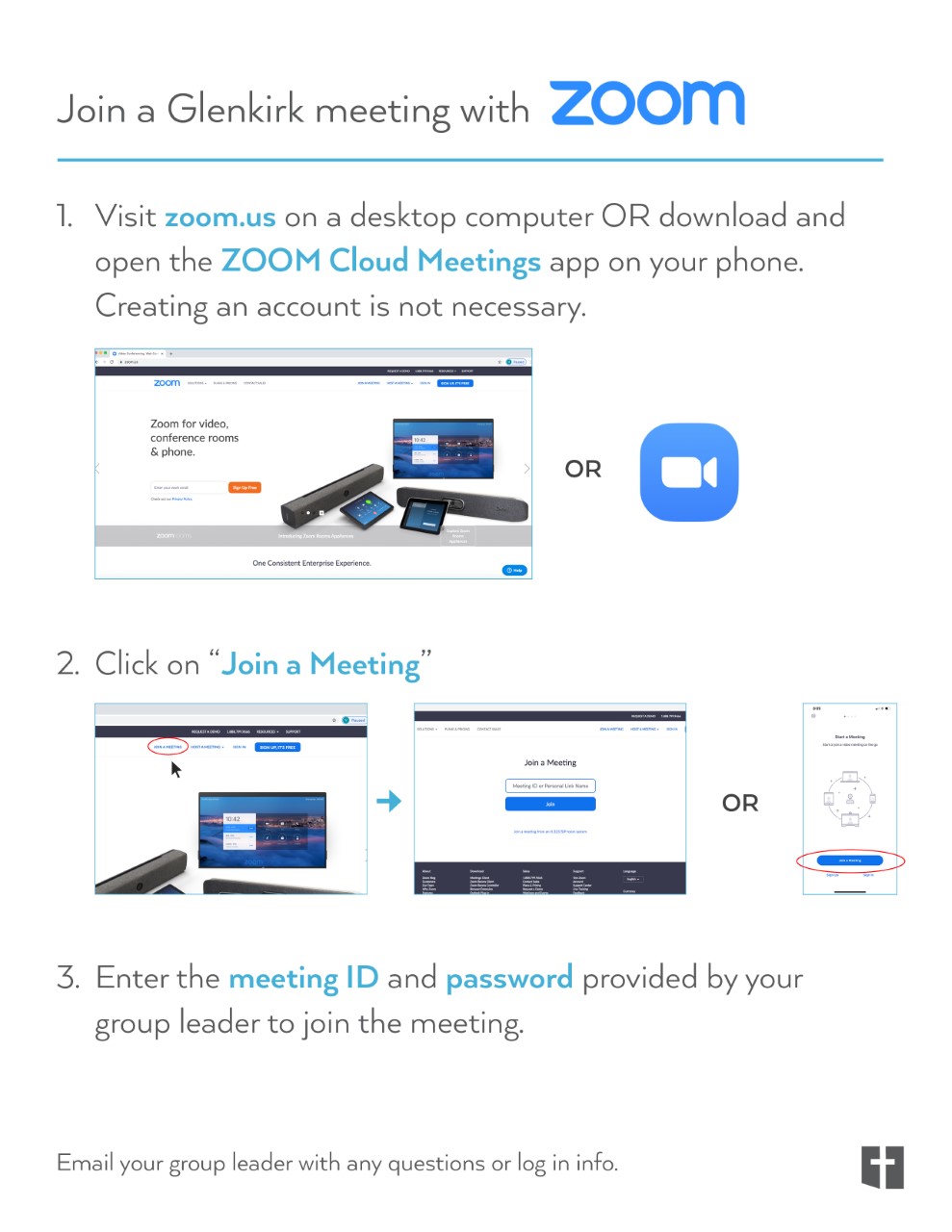 ---
CONTACTS
Jenn DeGraw, Guest Relations & Pastoral Administration
CLICK HERE to email Jenn