SUNDAY SCHOOL | 9:00am and 10:45am
What will the check-in process look like?
Check in begins 15 minutes prior to each service. If you are visiting for the first time, please see a volunteer at the Children's Wing to register your child. We look forward to meeting you!
What will the pick-up process look like?
You will return to your child's classroom that you dropped them off in, and present the sticker with the 3-digit code.
Format for Sunday School & What to Bring
For our newborns through toddlers, we demonstrate Christ's love by providing a safe environment where children can play and be nurtured. We recommend that you bring a diaper bag with the following in it:
One or two disposable diapers
*If your child wears cloth diapers, please include a large ziplock bag for changing. Pocket and all-in-ones only, please.
Pacifier if needed
Change of clothes in case they are needed
A bottle of milk, juice, or water
After a time of fun activities in their classrooms, the children move to Large Group time for worship, to learn the monthly Bible verse, and listen to a Bible lesson. After Large Group time, they then move back to their classrooms for fellowship and prayer, group discussion on the story and its life application, and do a craft to take home.
CURRICULUM
Show Kids the Big Picture of God's Story – The Gospel Project® for Kids immerses kids in the gospel through every story, theological concept, and call to mission from Genesis to Revelation. Ultimately, the gospel message changes everything; heart transformation can only take place when a child experiences the gospel. Through The Gospel Project® for Kids, kids and preschoolers will understand the Bible is not just a collection of stories, but one unified story—God's story of redemption.
KidMin Choir | Sundays | After the 9:00am Service
Glenkirk's KidMin Choir is back! The Children's Choir will begin practicing on Sundays after the 9:00AM service and will perform during the Christmas Eve morning service. This group is open to any child aged 3-years to 5th grade.

AWANA CLUBS | WEDNESDAYS | 6:30pm
Glenkirk AWANA is a perfect place for kids to become who God created them to be. AWANA is a midweek program for children 3 years old, up to 5th grade. It is a great way for kids to be able to connect, have fun, and learn more about Jesus and how to show His love. For more information please visit our AWANA page by clicking HERE.
For questions, please contact Amber Flores.
FREQUENTLY ASKED QUESTIONS
Baptisms take place on various Sundays throughout the year in our worship services. For more information CLICK HERE
.
Congratulations to you and your family on your NEW BABY!
New Baby Ministry at Glenkirk seeks to care for families with new babies by providing support and prayer during this joyous and exciting time.
To sign up for a Baby Announcement, please CLICK HERE to contact Johanna.
CONTACTS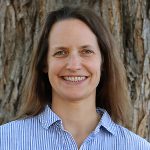 Johanna Heller
Administrative Assistant for Children's Ministries
CLICK HERE to email Johanna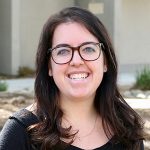 Amber Flores
Director of Children's Ministries
CLICK HERE to email Amber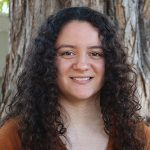 Hannah Granados
Assistant Director of Children's Ministries
CLICK HERE to email Hannah