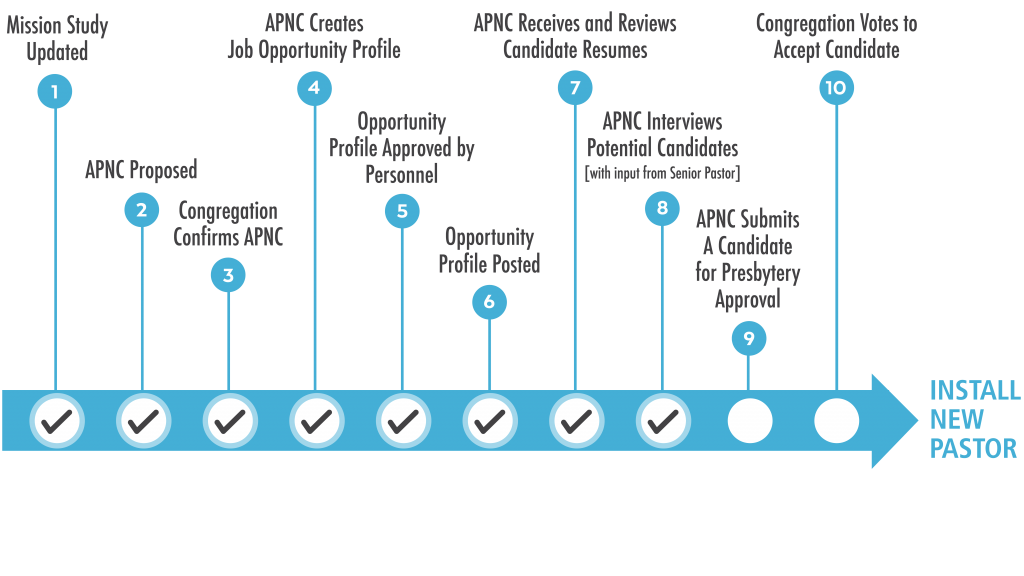 Glenkirk Church is excited to announce our search for the next Assistant Pastor of Glenkirk Church. On this page you will find information about our progress in the search, as well as a preview of our Opportunity Profile, Mission Study, and more. The Assistant Pastor Nominating Committee (APNC) is working hard in our progression toward the installation of a new Assistant Pastor. Should you have any questions during our pastoral search, or you are someone who may be interested in applying, please contact APNC@GlenkirkChurch.org.
APNC is comprised of the following members:
Amy Minick (Chair)

Callista Dawson

Candy Roy

Dan Hawkins

Darren Richer

Debbie Alley

John Reynolds

May Lieu
WHO ARE WE
Glenkirk is an ECO Presbyterian church nestled in the foothills of Glendora, CA. We are a worshiping
community, inviting everyone to join in the journey of becoming fully devoted followers of Christ, loving
God and His world.
WHAT WE NEED
We are prayerfully searching for an outgoing, energetic individual who is passionate about discipleship
and spiritual formation, is open to new and innovative ideas, is willing to shepherd with humility, and is
eager to partner with church leaders and ministry teams in a way that leads to a thriving and growing
church community. We need someone who has a heart and vision for both our young families as well as
our long-established covenant partners.
MATERIALS AND LINKS
We invite our covenant partners to share this information:
CONTACTS
CLICK HERE or email APNC@GlenkirkChurch.org to contact us.